Two murder victims are pre-warned about their impending fate but do not take measures to help themselves. DI Michael Angel is determined to bring justice to their killers but is struggling to find evidence.
Murder on Time is book 27 in the Angel series by Roger Silverwood but is the first one that I have read. There are no spoilers about previous books in the series so this works perfectly as a stand alone novel.
A gang related hit list and a husband who wants rid of his wife: two murders that DI Angel is aware of before they happen. Yet he is helpless to prevent either so works tirelessly to solve the cases. I absolutely loved this book until the very final pages when I'm sorry to say I felt it lost its realism and concluded abruptly. However, this did not spoil my enjoyment as it was highly dramatic and entertaining.
Michael Angel is a fabulous lead detective. His frustration at the lack of evidence and his dogged determination to find the truth felt very authentic. He has a settled home life with wife Mary and she allows him to switch off from policework in the evenings and weekends. The softer side to his character contrasted wonderfully with his professional demeanour.
There was plenty of action and the style of writing was utterly captivating. The book contains some violence as you would expect from a gang related crime but there is little forensic detail. Instead the focus is on Angel's chasing down of clues and interview technique.
Murder on Time was a very enjoyable police procedural novel with a hugely likeable lead detective.
A DETECTIVE WHO'S NO ANGEL DESPITE HIS NAME.
Discover a gripping series of murder mysteries set in south Yorkshire.
Detective Inspector Michael Angel returns in Murder on Time, the twenty-seventh novel in Roger Silverwood's bestselling series.
MEET DETECTIVE INSPECTOR MICHAEL ANGEL. AN OLD-SCHOOL POLICEMAN WHO SOMETIMES RUBS HIS COLLEAGUES UP THE WRONG WAY. HE'S GOT HIS FLAWS, BUT HE NEVER GIVES UP ON A CASE.
She was his leading lady, his wife, his everything.
NOW HE WANTS HER DEAD.
Late one night, hotshot director Miles Persimmon turns to Lisa Marie Gooden: the stunning young actress he married. 'I have to murder you,' he slurs, voice dripping with hatred and brandy.
AN EMPTY THREAT — OR A CHILLING PROMISE?
Lisa knows her husband. And he never goes back on his word.
Her desperation leads her to Detective Angel's door. Who can protect her if not the police?
But Angel's hands are tied. With no evidence, Lisa's claims are impossible to prove — and easily shrugged off by her slippery husband.
Yet Persimmon has a history of conveniently losing his wives. And in the most mysterious circumstances . . .
Is the stage now set for a repeat performance?
A BRILLIANTLY ABSORBING MYSTERY FULL OF TWISTS
Perfect for fans of R.D. Wingfield, Colin Dexter, Peter Robinson, Reginald Hill, and Agatha Christie
THE DETECTIVE
Michael Angel is over fifty, married to Mary. They don't have any children. They are a devoted couple but the relationship sometimes breaks down due to his job or due to the problems of Mary's sister who lives in Edinburgh and imposes on their easy-going natures. Michael works at the small local police station and is devoted to defeating crime, murder, and dishonesty of any sort and has no personal ambition beyond being a good husband and a successful detective. He doesn't want promotion with all the routine office work and stress that goes with it. He's always at odds with his immediate chief, Detective Superintendent Horace Harker, who is lazy, a hypochondriac and not a bit interested in assisting Angel in serious police work.
THE SETTING
Bromersley is a market town at the bottom of the Pennines surrounded by stone and hawthorn-edged fields grazed by cattle and sheep. It is cold as anywhere in the winter but its closeness to the mountains protects it from many gales and heavy falls of snow. The town's industry today includes the manufacture of ball bearings and whisky bottles, and a huge brewery produces Bromersley's best bitter, which is considered the finest beer for miles around. Wednesday is market day, and the town centre is host to the frequent cries of stall-holders hawking their wares while the enticing smells of cheeses, coffees, foreign spices and fish and chips tempt your taste buds as you wander through the stalls. The police always find it difficult to catch pilferers and pickpockets in such a crowd. Bromersley folk are easy to befriend but many of the old people are stubborn and still buy their fruit and veg in pounds and ounces, not kilos and grams.
PRAISE FOR ROGER SILVERWOOD
"Solid plotting, unpretentious writing, thoroughly reliable entertainment." Morning Star
"A cast of characters you really want to populate with familiar faces of actors you see each week on TV — great fun. Angel is terrific." Books Monthly
"Once again Silverwood combines a classic mystery plot with well-developed characters." Publishers Weekly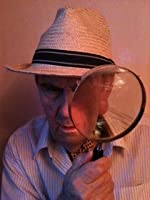 Author biography
Roger Silverwood writes crime stories about Detective Inspector Michael Angel who lives tolerably happy with his wife Mary in the town of Bromersley in South Yorkshire, UK.
Angel isn't a drunk. He's usually hard up and in debt but he's an honest man. He has a reputation of always 'getting his man' – like the Mounties. That's not because he is especially gifted, it's because he's dogged, stubborn, thorough and will use unusual methods if necessary.