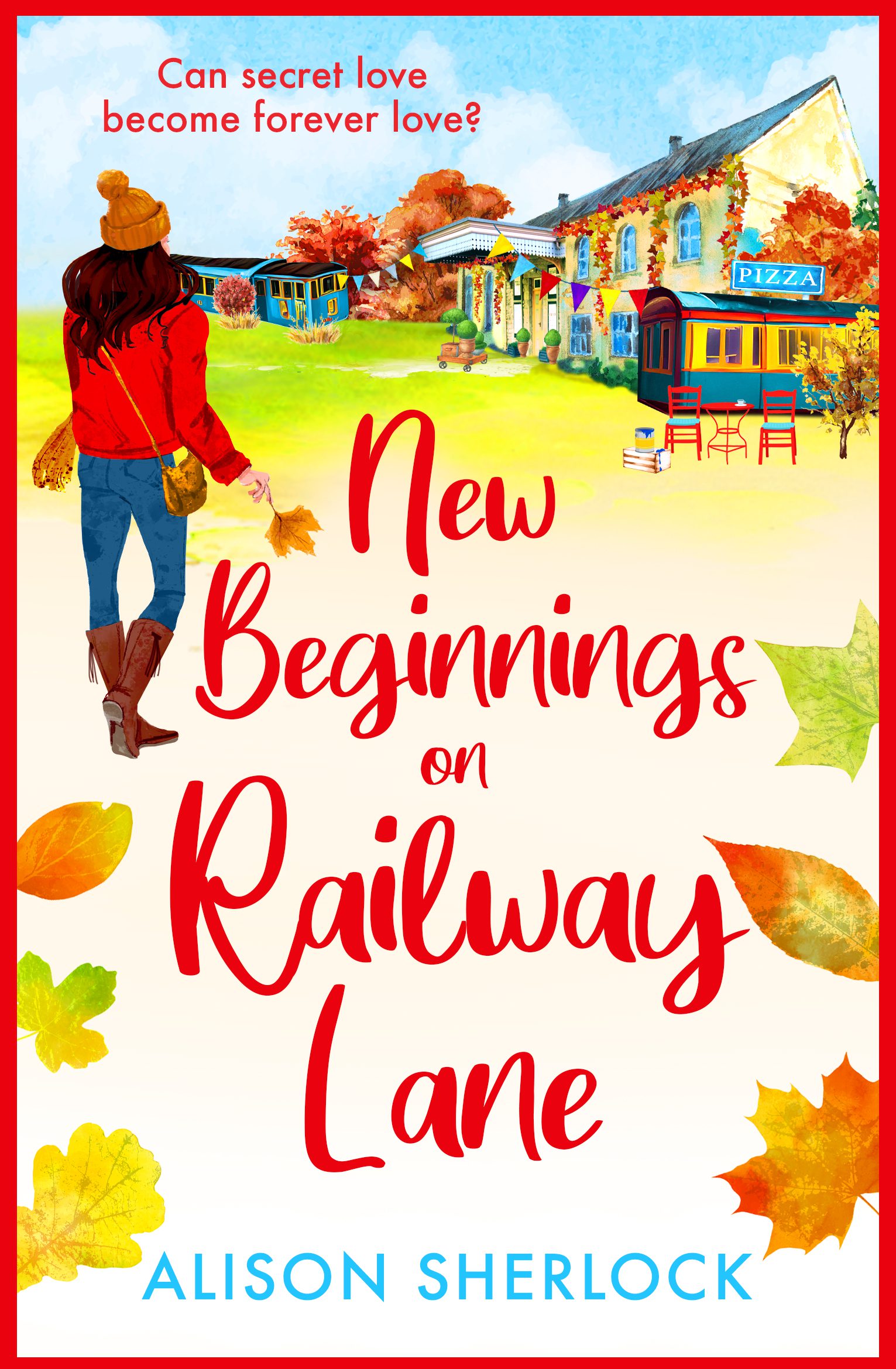 Katy is unemployed and has split from her boyfriend. She drunkenly applies for a job in the countryside, helping to organise a former train station. Ryan's career has spectacularly imploded and now he returns home to find a mess. His brother hires Katy then does a runner. Can Katy and Ryan join forces to create a fresh start?
New Beginnings on Railway Lane is a light hearted and emotionally warm novel set in the English countryside. This is the second book in the series but each works as a stand alone as I have not read the first. I believe that the characters from the first book feature in this one but there are no spoilers about plot.
Katy is a confirmed city dweller with a penchant for high heels. So it is completely out of character for her to move to the country! Ryan kept secret about his mum's affair but now she has abandoned his dad anyway and the guilt is eating away at him. Meanwhile he has lost his job so returns home and needs to adjust.
The book is written in the third person so that we can see both perspectives. This softens the impact of the big emotions that Katy and Ryan are feeling as they reflect on the past as well as adapt to their current circumstances. There is a warmth to the writing style that brings the characters and setting to life. The plot progresses steadily and builds a hopeful feeling as the future becomes positive.
New Beginnings on Railway Lane is a warm and uplifting book, perfect for a summer read.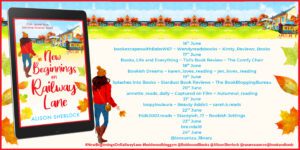 New Beginnings on Railway Lane
When high flying, workaholic Katy Smith is suddenly made redundant, she needs to find a job fast!
After mistakenly answering an advert online, she quickly realises that the rundown railway station in sleepy Cranfield isn't the 5-star London hotels she's used to working in!
But a job's a job. Right?
Chef Ryan Connelly is having a crisis of confidence after his Italian dream turns sour.
Returning home to try to pick up the pieces of his parents broken marriage, he soon discovers that his family home, the railway station, is close to financial ruin
Can Katy use all of her skills and find a way to save the railway station?
And can Ryan rediscover his passion of cooking once more?
As winter in Cranfield begins to sprinkle its magic, perhaps Katy and Ryan can find their very own new beginning on Railway Lane.
 
Author Bio –
Alison Sherlock is the author of the bestselling Willow Tree Hall books. Alison enjoyed reading and writing stories from an early age and gave up office life to follow her dream. Her series for Boldwood is set in a fictional Cotswold village.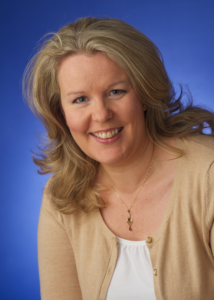 Social Media Links –