Nikki Hunt is an agent with a tumultous past. Her parents were murdered and the wrong man convicted. Now she is dating his brother and it is not smooth sailing. She is called in to investigate the death of a mother and child. The mum was a former drug addict so suicide and child murder are suspected but the autopsy reveals murder of both victims. On the same day a boy goes missing: are the cases connected…?
One Perfect Grave is the second book to feature agent Nikki Hunt and there are spoliers from the previous book so I would suggest reading that first if you like reading series in order. There is enough information to make this book work as a stand alone and I have not read the first book so this did not spoil my enjoyment.
Nikki is determined to find justice for Dana and her son Kellan. Dana had been desperate to reject her former drug filled lifestyle and be a better mother to her son, regaining custody from her bitter sister. Nikki is also convinced that Zach's disappearance is not an accident but his connection with the journalist who made Nikki's life difficult in recent days is an added complication.
I instantly warmed to Nikki. She has been through so much in her past and is trying to move on. But she remains kind and human, dedicated to finding the truth for the victims. Her tangled personal life and the pressures of her FBI role are completely engaging.
The pace is fast and the writing is easy to read. The pages just seemed to run away as I found myself lost in the plot and engrossed in Nikki's life.
One Perfect Grave was a brilliant thriller and I will definitely be finding the first book in the series while I wait for the next to be published.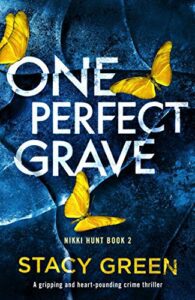 One Perfect Grave book description:
She didn't see the patch of black ice until it was too late. The car started to spin, and as it veered off into the deep ditch and the mounds of snow beside the road, she saw him. The little boy frozen in the ice.
When the remains of two bodies are found in an open grave along a desolate highway in Stillwater, Minnesota, Special Agent Nikki Hunt knows exactly who they are. The bright blue jacket lying on the frozen earth belongs to Kellan Rhodes, the missing boy she's desperately been trying to find for the last two days. The other body is his mother Dana, who had been Nikki's lead suspect.
Although the wounds on Dana's body suggest she murdered her son and took her own life, Nikki finds evidence that suggests she was a victim too. Dana was desperately trying to regain custody of Kellan, and Nikki finds boot prints at the scene that belong to someone else.
When another child is reported missing, local journalist Caitlin Newport claims the cases are linked: Zach Reeves was taken away from his own mother in a custody battle, just like Kellan was.
Caitlin once helped Nikki find out the truth about her own parents' murders, but her desire for a story nearly cost Nikki her life. Now, Nikki must decide if she can trust Caitlin again, before time runs out to find the killer and bring Zach home alive…
An unputdownable thriller that will make your heart pound until its final, shocking conclusion. Perfect for fans of Robert Dugoni, Karin Slaughter, Lisa Gardner and readers who want to binge read into the night.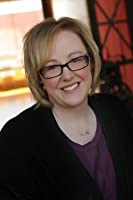 About the author
Stacy Green is a USA Today best-selling author of more than a dozen mysteries and thrillers. Her books include the award-winning Lucy Kendall series, the Cage Foster series, and the USA Today best-selling Nikki Hunt series. Stacy has bachelor's degrees in Journalism/Mass Communication and Sociology from Drake University. She's a member of Sisters in Crime, International Thriller Writers, and Mystery Writers of America.
Stacy lives in Iowa with her husband, daughter, and fur babies. Find her on stacygreenauthor.com or www.facebook.com/stacygreenauthor.