A group of 6 teens decide to use a ouija board at the site of a school massacre. They unleash a powerful dark demon…
Ouija is a horror novel centred around spirits, demons and possession.
Let's just say that I would never have gone near a ouija board even before reading this book! There is something so dark and unknown about them and this book plays into all the worst fears we may have. The teens unwittingly release a demon but there is a link to the fatal incident a year earlier. There are some flashback chapters to show us the events of the past.
The first part of the book has a brilliant tension and I felt that I was with the characters in the deserted school as they used the ouija board. I was relieved that I was reading in daylight as I would have been seriously spooked at night! Later the demon stalks the teens and this was soooo sinister but also had an emotional level as they react to the aftermath of the demon attacking their friends.
This is quite a quick book to read and the tone feels more like a late teen/young adult novel due to the age of the characters. It reminded me of the Point Horror books that I LOVED as a teen although the horror was more graphic and intense. I was left with some questions but this did not spoil my enjoyment of the novel as a whole, plus there is a great cliffhanger (sequel potentially???)
Ouija was an enjoyable horror novel, great for the lead up to Halloween. Don't read it at night unless you are very brave!
Book Blurb
The only thing for certain is the deaths were no accident.
Rayner High School once a prestigious school stands in ruins after such a terrible event.
A year later, a group of friends return to the abandoned school and their nightmare begins.
Something wants to get out and won't take NO for an answer…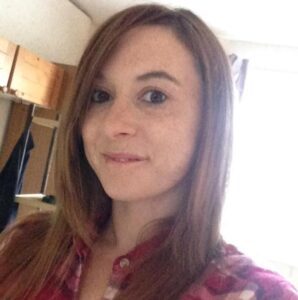 Author Bio
Zoé O'Farrell grew up in Watford but left the town life to live by the sea down at the White Cliffs of Dover.
She spends her days working with numbers before escaping in the evening to the world of words and movies. Her go-to relaxation is watching a scary movie or reading a terrifying book!
She is a book blogger and tour organiser just to keep her extra busy. When she is not reading or writing, you can usually find her watching Watford FC or at a gig. Failing that she can be found rolling her eyes at her husband as he acts the same age as her spitfire of a Mini-Me whilst separating her two cats.
Ouija is her debut novel.
Follow her  at: