TRIGGER WARNING: child murder and abuse
A little girl is missing so when a body is found in the grounds of the cathedral DI Lottie Parker fears the worst. But it is a different little girl so is even worse than she had believed possible…
The Altar Girls is the 13th book in the DI Lottie Parker series but would work as a standalone book as there are no spoilers about old cases. Lottie's private life has developed over the series but it is easy to catch up.
8 year old Willow is missing but it is her classmate and fellow chorister Naomi instead. Thankfully they are able to identify the body quickly but this still means a child is dead for an unknown reason and the other is still missing. Deaths of young children are naturally abhorrent but it becomes clear they also suffered neglect which is also repugnant.
The chapters are short and this drives the plot along quickly. There are plenty of suspects with potential motives to be investigated. Some of the details about the maltreatment of children is difficult to read but the tone is softened by Lottie's personal and emotional response.
As well as the police investigation, the book also features elements from Lottie's personal life. They significantly threaten her focus on the case: her mother has dementia and there is still no progress on finding Boyd's son who has been spirited away by his ex. These serve to make her more human by revealing her softer side.
The Altar Girls is a gripping police procedural with sensitive content.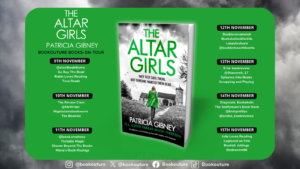 Book Description:
The little girl looked like an angel in her thin white robe, her long black hair spread around her head like a dark halo on the snow. Her hands rested on her chest, fingers interlaced as if she had fallen asleep while praying. But she would never wake up again…
When Detective Lottie Parker receives news that a child's body has been found in the frozen grounds of the cathedral, a shiver runs down her spine. She's terrified it will be eight-year-old Willow Devine, reported missing that morning.
But when she arrives at the cathedral, holding a photo of Willow with her blonde ponytail and gap-toothed smile, she gets a terrible shock. The body is a young girl, wrapped in a white shroud, a rosary clutched in her frozen fingers. But her hair is dark, not fair. This girl isn't Willow but another eight-year-old, Naomi.
Desperate to find a connection between the two girls and to find Willow before it is too late, Lottie speaks to the girls' families and discovers that both girls were altar servers at the cathedral. The charismatic priest Father Maguire has a watertight alibi for the time the girls went missing, but Lottie suspects the confused old lady traumatised by the discovery of Naomi's body is hiding something…
A day later, Willow's little body is found wrapped in a white robe in the snowy grounds of a church across town. Lottie is devastated, convinced now that she can't trust anyone, least of all the girls' parents. Why did Willow's mother claim the girls didn't know each other? And why are there no photos of Naomi in her mother's shabby house?
But when a little boy from the choir goes missing too, Lottie realises she must spread her net wider. Can she stop this twisted killer before another precious life is stolen?
A completely compelling page-turner from bestselling author Patricia Gibney. If you like Rachel Caine, Kendra Elliott and Robert Dugoni, The Altar Girls will have you hooked.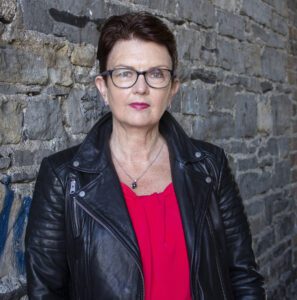 Author Bio:
Patricia is the million-copy bestselling author of the DI Lottie Parker series. She yearned to be a writer after reading Enid Blyton and Carolyn Keene and even wanted to be Nancy Drew when she grew up. She has now grown up (she thinks) but the closest she's come to Nancy Drew is writing crime!
In 2009, after her husband died, she retired from her job and started writing seriously. Fascinated by people and their quirky characteristics, she always carries a notebook to scribble down observations.
Patricia also loves to paint in watercolour and lives in the Irish midlands with her children.
Buy Link:
You can sign up for all the best Bookouture deals you'll love at: http://ow.ly/Fkiz30lnzdo