Influencer Ris hires middle aged Gail to be her executive assistant. But Gail is lying about her reasons for wanting the job…
The Assistant is a psychological thriller set in London.
The book is written in the present day, reflecting on past events as well as current developments. A series of interviews with Gail combine with diary entries and emails to provide layers of perspective. I thought that the chatty style of the interviews was very intimate so we get to know Gail even though her secrets remain hidden.
Ris is vacuous, selfish and easy to dislike so we instantly ally with Gail. However, she is a unreliable narrator as she is fixated on her version of the truth which she wants to expose to the world. My sympathy for Ris did grow as she is appears increasingly desperate and vulnerable while Gail becomes more determined to see through her plan.
I found this book to be a bit of a slow burner. The interviews and emails give tantalising hints about events that have happened but the pace of the revelations is slowed down by the minutiae of Gail's day to day experiences with Ris. I enjoyed the major twists at the end of the book.
The Assistant has plenty of mystery and intrigue.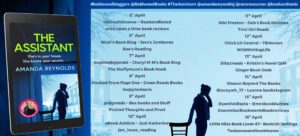 The Assistant
I know many things about Larissa.
I know what she eats, which must-have brands she applies to her face, and the price of each carefully selected 'piece' in her multi-million-pound home in Belgravia.
Because Ris, as she is known to her many followers, likes to share.
And now I'm here, in her home, watching her every move.
Entrusted with her secrets and running her diary from the bijou basement flat, I'm on hand to fulfil Ris' every need. Her right-hand woman. But what she doesn't know is why I'm really here.
I've put a lot on the line to get this job, and now my plan can begin.
I've waited long enough.

Author Bio –
Amanda Reynolds is the bestselling psychological suspense author whose debut novel, Close To Me, was adapted as a major six-part TV series for Channel 4 in 2021. Previously published by Headline, her books have been translated into multiple languages. Amanda lives near Cheltenham.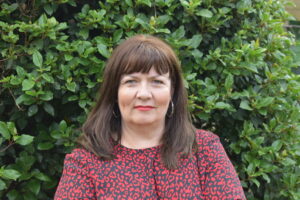 Social Media Links