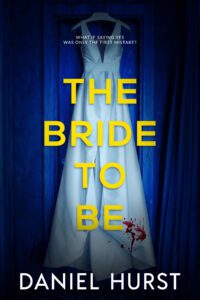 Kate is unhappily engaged to Mark but a chance encounter with another bride and groom makes her determined to marry this new man instead.
The Bride To Be is a psychological thriller set in the UK about a woman who doubts her own relationship and becomes obsessive about another groom.
Mark seems like the ideal man and puts on a performance when around other people. But behind closed doors he is emotionally abusive and Kate lives on a knife edge, constantly afraid of saying or doing the wrong thing. A chance sighting of Tess and Tristan shows her what a relationship could be and she starts to develop an obsession with creating an alternative situation where she is with Tristan.
I have really mixed emotions about Kate. I feel a great sympathy for her in light of the nasty controlling behaviour of Mark. However her actions towards Tristan are unacceptable and I assume she has mental health issues due to Mark's constant chipping away at her self esteem.
There are some twists and I felt invested in the plot as I wanted Kate to break free from Mark even though she is going about it the wrong way. I enjoyed the modern faux pas of accidentally liking an old Insta photo which sparks a communciation between Kate and Tristan and allows us to see that every relationship has its secrets.
The Bride To Be is an interesting look at the minutiae of relationships and the danger of obsession.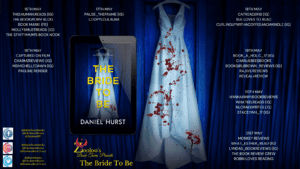 Book Blurb
What if saying yes was only the first mistake?
Kate is getting married. It's an exciting time, but she has some doubts – her partner Mark sometimes mistreats her, and she is beginning to wonder if he is really "the one".
Her concerns only grow when she spots a ridiculously happy couple during a wedding dress fitting. Realising that they have everything she wants, she becomes obsessed with the pair.
She decides that the groom, Tristan, is her ideal man and becomes fixated on getting closer to him.  As she does, she discovers more and more about him and his seemingly perfect life with his bride-to-be, Tess.
And realises that below the surface they have their problems too.
As the wedding draws nearer, Kate has some big decisions to make.
Should she leave Mark?
Is Tristan the one she should really be with?
And what will happen when the dark secrets that both couples are hiding come out into the open?
The Bride To Be is an emotionally charged psychological thriller that's packed with twists and intrigue.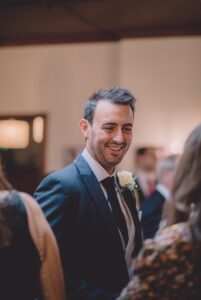 Author Bio
Daniel Hurst writes psychological thrillers and loves to tell tales about unusual things happening to normal people. He has written all his life, making the progression from handing scribbled stories to his parents as a boy to writing full length novels in his thirties. He lives in the North West of England and when he isn't writing, he is usually watching a game of football in a pub where his wife can't find him.
Follow him at: