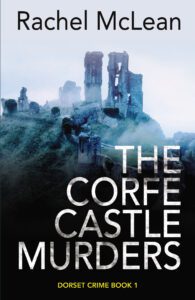 DCI Lesley Clarke relocates to Dorset following an injury. She moves from inner city to a rural location and struggles to adjust to the change of pace. But there is a murder the day before she officially starts. Can she get her new team on side and will they solve the case before another death happens…?
The Corfe Castle Murders is the first book in a new series set in Dorset and also the first book by author Rachel McLean that I have read.
Lesley is a great character to throw into the mix with the Dorset police team. They are a male heavy team, averse to the involvement of uniform, and have a dislike of bad language! Lesley defies the conventions especially in her encouragement of a young female uniformed officer, oh and the odd swear word!
The murder plot is intriguing as Laila finds her boyfriend Archie's body at the archaeological dig they are working on. Jealousy is suspected as the motive but is it Laila who knew Archie was married, Susan his wife or the other dig researcher who wanted a relationship with Laila? Or could another motive be uncovered…
The writing and dialogue are easy to read and feel realistic so it is easy to get involved with the plot and characters. I liked the way Lesley sounds out each of her new colleagues which allows us to get to know them too.
The Corfe Castle Murders was a hugely enjoyable police procedual novel and I loved the lead character as well as the strong plot. I can't wait for more in the series!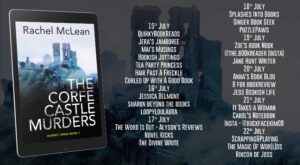 The Corfe Castle Murders
Meet DCI Lesley Clarke. She's a straight-talking city copper who doesn't suffer fools gladly… and she's been transferred to rural Dorset.
After being injured in a bomb attack, Lesley is presented with a choice – early retirement, or a period of respite in a calmer location.
But things don't stay calm for long.
Before she's even started her new job, Lesley is dragged into investigating a murder at one of England's most iconic landmarks, the imposing Corfe Castle.
Lesley must hit the ground running. Can she get along with her new partner DS Dennis Frampton, a traditionalist who doesn't appreciate her style? How will she navigate the politics of a smaller force where she's a bigger, and less welcome, fish? And most importantly, can she solve the murder before the killer strikes again?
The Corfe Castle Murders is a compelling, character-driven mystery perfect for fans of Ruth Rendell, Colin Dexter, Faith Martin and Joy Ellis.

Purchase Links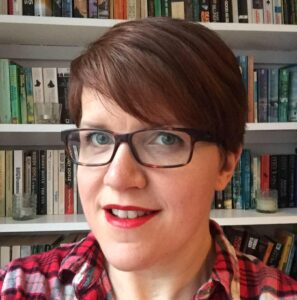 Author Bio –
My name's Rachel McLean and I write thrillers that make you think.
What does that mean?
In short, I want my stories to make your pulse race and your brain tick.
Do you often get through a thriller at breakneck pace but are left with little sense of what the book was really about? Do you sometimes read literary fiction but just wish something would damn well happen?
My books aim to fill that gap.
If you'd like to know more about my books and receive extra bonus content, please join my book club. I'll send you a weekly (sometimes fortnightly) email with news about my writing research and progress, stories and bonus content for each book. And I'll let you know when my books are on offer.
Social Media Links –