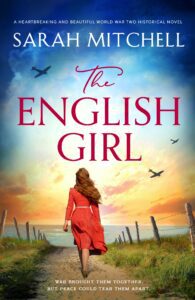 1946 Norfolk. German prisoners of war arrive at a local camp to the disgust of the locals. Fran gets a job in the office and her eye is caught by Thomas, but her family cannot forgive the Germans who killed her brother in the war. 1989. Tiffany travels to Berlin to see the Wall being destroyed. She ventures through the barrier to search for someone…
The English Girl is a fascinating dual timeline historical novel about love and the after effects of war. It begins with Tiffany's experience in Berlin before settling into the main part of the book beginning in 1946.
There are a number of threads in the 1940s timeline. Foremost we have Fran who is struggling to find her place in a world that has dramatically changed due to the war. We also have Martin who was unable to fight in the war on medical grounds and feels survivors' guilt. Finally we have Major Markham, who is traumatised by his wartime experience, and his unfaithful wife Viv, in love with an American officer.
I thought that the emotional side of the characters were all well developed and I could identify with them. Fran's conflicting feelings about the Germans due to the war and the death of her brother whilst also seeing the prisoners of war as men like her brother fighting for their country. Martin's guilt and the Markhams' emotional turmoil was also very believable and the characters seemed very human.
The English Girl was an enjoyable historical novel about the aftermath of war and the enduring nature of love and hope.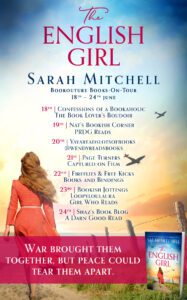 The English Girl book description:
He is German. She is English. Their countries are enemies. Can love bring them together? Inspired by an incredible true story, this is a sweeping tale about the power of hope in the face of war and the legacy of an impossible choice.
1946, Norfolk, England: Grief and fear spill over in Fran's small village when German prisoners of war are sent to the nearby camp. After the death of her beloved brother on the front lines, Fran cannot see the new arrivals as anything but his killers.
When one of the mines the Germans are clearing from the beach explodes, Fran is thrown into the path of prisoner Thomas as they rush to help the wounded. Thomas's kind, artistic nature and his bravery, putting himself in danger to save others, changes everything for Fran. She realises he is a boy just like her brother and was forced to fight in a war he never believed in.
From that day on, there is something powerful and unspoken connecting Fran and Thomas. But as battle lines are drawn across Europe and tensions within the village reach breaking point, they could be about to unleash something neither of them can control…
1989, Berlin: Tiffany arrives in Berlin from London, just as the wall that divided a nation finally falls. With only a few words of German, she celebrates with strangers in the streets, and crosses the border between West and East. In her pocket is a crumpled letter addressed to her grandmother, yellowed with age, that has led her in search of a wartime secret with the power to change her future…
A book that you will carry with you long after having turned the final page. Fans of Fiona Valpy, The Forgotten Village and The Guernsey Literary and Potato Peel Pie Society will be absolutely gripped from the very beginning until the final, heart-stopping conclusion of this unforgettable wartime story.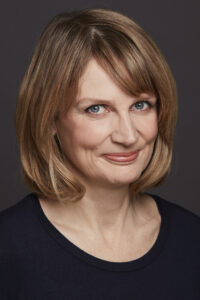 Author Bio:
Sarah grew up in Norfolk and studied law at Cambridge University which led to a career as a barrister, working mainly in the field of human rights. After nearly twenty years she was tempted off-track by a creative writing course at the Open University and fell in love with making up stories instead of constructing arguments. Three years later she completed, with distinction, an MA in Creative Writing – Prose Fiction at the UEA.
Now she lives in Norfolk again, this time with her husband and three almost-grown-up children, where she combines writing with some legal work – and thanking her enormous number of lucky stars.
Buy LInks: