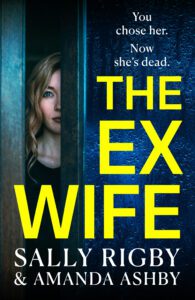 Alice is on trial for murdering her ex husband's new fiancee but is she guilty?
The Ex Wife is a tense psychological thriller and murder mystery set in Liverpool.
We begin at Alice's trial and are then transported back in time to show the relationships and tensions that existed between Alice, her ex Mark, their teenaged daughter Cassie and his new fiancee Norah.
Alice is heartbroken at the disintegration of her marriage but she is determined to keep things amicable with Mark for the sake of their daughter Cassie. Cassie is a typical teenager with an unsuitable boyfriend and lots of angst. Mark and Norah have their issues as the wedding approaches and they look into IVF.
The murder happens about halfway throught the book and then the police investigation begins. I liked the character of DI Belinda Day as she struggles to sort out the complicated strands of motive, means and opportunity.
There were so many twists and some left me slack-jawed in shock! I liked the mystery surrounding Norah's death and the police investigation but couldn't imagine who was responsible. The characters felt authentic, especially Alice so I wasn't sure if I could trust her innocence or not.
The Ex Wife is a tense and entertaining thriller and murder mystery with strong characters and an intriguing crime to solve.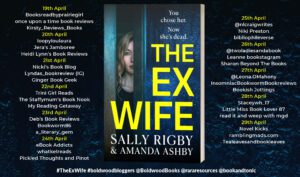 The Ex Wife
My life was perfect until she came along. Norah.
Younger, prettier and about to marry my own ex-husband, they are a walking cliché.
I hate her. I hate them both.
She's taken everything from me – my husband, my life, my home – but I refuse to allow her to take Cassie, my beautiful daughter. That's a step too far.
Now I've discovered that Norah plans to have a baby of her own and that causes me no end of problems. She could destroy everything and reveal my deepest, darkest secrets.
That can never be allowed to happen.
No matter what it costs…
A brand new psychological thriller that will keep you guessing till the end! Perfect for fans of Sue Watson, Nina Manning, Shalini Boland

Author Bio –
Amanda Ashby and Sally Rigby are a crime writing partnership. Both authors live in New Zealand, have been friends for eighteen years and agree about everything (except musicals). They decided to collaborate on a psychological thriller which they then entered into a competition, run by Boldwood, and which they won!

Social Media Links –