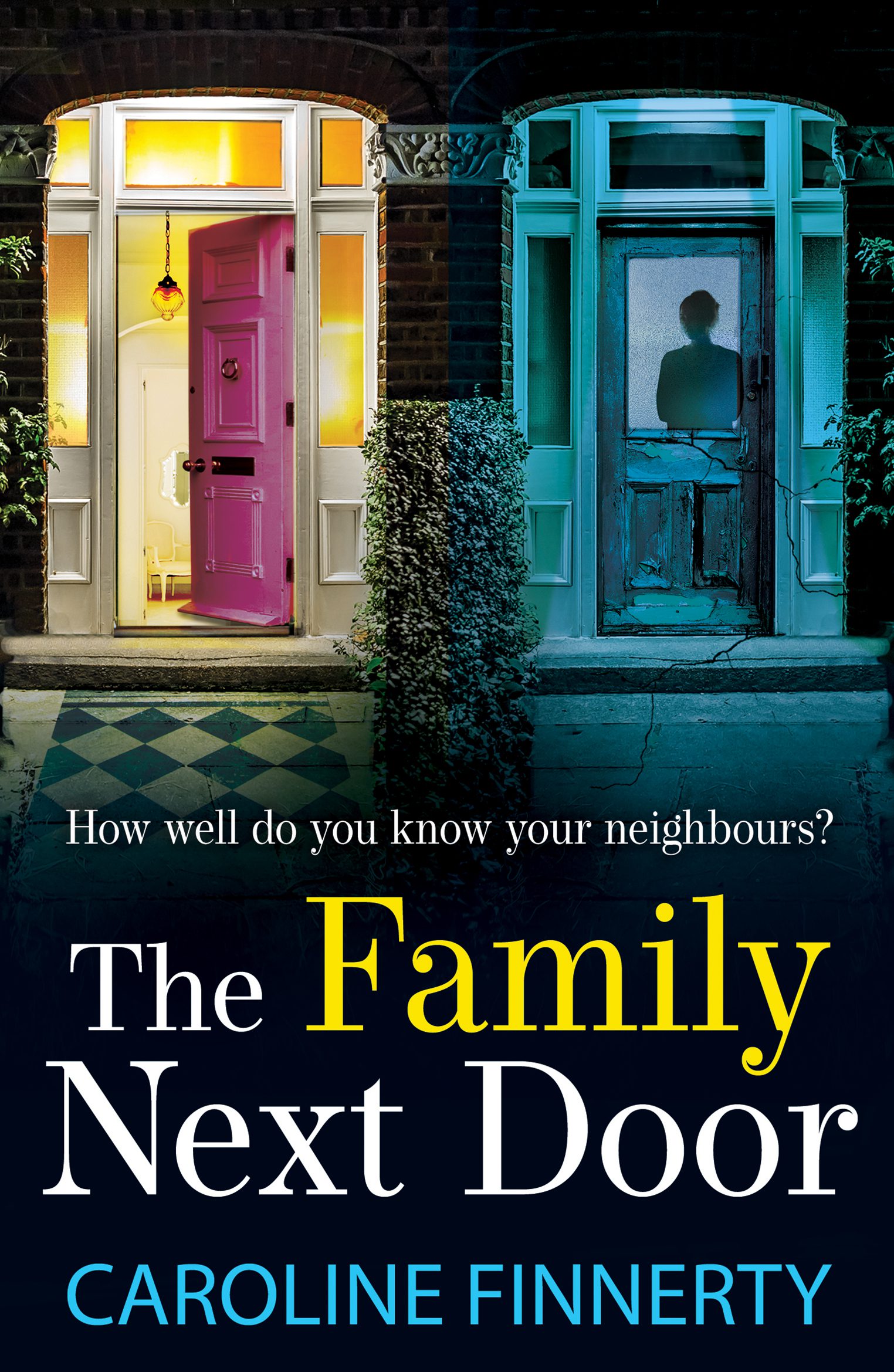 TRIGGER WARNING: domestic violence, mental health issues
Neighbours harbouring secrets. Eileen is haunted by the past while Lucy doesn't have the perfect life she presents to the world…
The Family Next Door is a domestic drama novel set in Ireland.
Eileen moved into her home 9 months ago but has kept herself away from others. Next door live Lucy's family but the households have barely had contact. Lucy is desperate for another baby but her husband is vehemently against it. What lengths will he go to in order to get his own way?
The book is written from Eileen's first person perspective which is almost chatty in style as well as a third person view to show Lucy's experiences. I could almost hear Eileen's accent as she narrates the events and leaves clues about her past for us to piece together.
Both main characters are hiding secrets from others and themselves. I liked both Eileen and Lucy and found myself caring about how events would play out for them. Eileen is forced to confront her past as she helps Lucy face the future and I enjoye the developing friendship between the pair.
The Family Next Door is an emotional domestic drama novel.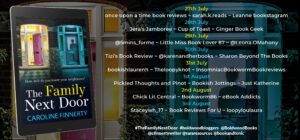 The Family Next Door
No one really knows what goes on behind closed doors.
On the quiet street of St Brigid's Terrace in Dublin, Eileen Murphy lives alone at number 26 with her dog Dora. Virtually a recluse, she keeps herself to herself as she tries to come to terms with her tragic past.
Next door in number 28 lives beautiful Lucy Walsh, her husband Neil and their 5-year-old daughter Anabel. To Eileen, who watches from her window, the Walshes are the perfect family.
But one fateful night, Eileen is pulled into their world and she realises that Lucy Walsh's life isn't as perfect as she thought.
With the unexpected help from little Anabel, the women become a lifeline for each other to overcome the demons in their lives.
Through Eileen's help, Lucy finds the courage to overcome her fears and in aiding Lucy, Eileen is forced to emerge from her solitary world and take baby steps to confront her own past.
As the bonds of friendship change these women forevermore will Lucy find the courage to forge a new life for herself and her daughter and will Eileen find it within herself to forgive for her old mistakes?

Author Bio –
Caroline Finnerty is an Irish author of heart-wrenching family dramas and has compiled a non-fiction charity anthology. She has been shortlisted for several short-story awards and lives in County Kildare with her husband and four young children.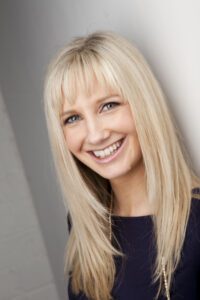 Social Media Links –