TRIGGER WARNING: fertility worries
Emma and Mark quit their jobs and head to France, buying a chateau to renovate for events. The pair are also desperate for a child and haunted by medical issues from the past. Can they find happiness or is their dream out of reach?
The French Chateau Escape is a warm and emotional book about love and fresh starts.
Emma has survived being born early and childhood cancer. Now she wants to enjoy life to the full but wrk is making her life a msiery. Her older husband takes early retirement and suggests relocating to France to make a new life in a chateau. The chateau needs considerably more work than they first thought but the pair soon have a wedding booked in so a deadline looms!
This book deals with some big issues including fertility concerns. I felt that Emma's perspective on having survived illness in the past was quite unique. Mark and Emma have a big age gap between them and he chooses early retirement which again isn't widely covered in fiction.
There are also touches of humour which lighten the tone of the book and soften the darker emotions. Language confusion leads to some fun moments too. The love between Emma and Mark shines through as they try to fix up the chateau. But their plans are in peril as he is over protective and won't let her help too much and this leads to him getting injured.
The French Chateau Escape is full of life's ups and downs, with a likeable lead pair of characters.

The French Chateau Escape
Click: buy… a fifteen bedroom chateau
Condition: 'may require improvement'
It seems like a good idea. Sell everything we own. Swap our modern little London flat for an entire chateau in the middle of France.
It's always been our dream. And now it's coming true. Because who wouldn't want this?
As I use the rusty key to open the big, creaking wooden door of the fairytale chateau that's officially our new home, I wonder: what could possibly go wrong?
Turns out my grasp of the language isn't brilliant but I'd guess that the French for this is probably: L'EVERYTHING.
As the French sun blazes overhead, one thing's for sure: it's going to be a year to remember…
 
Author Bio –
Gillian Harvey is a freelance journalist and the author of two well-reviewed women's fiction novels published by Orion. She has lived in Limousin, France for the past twelve years, from where she derives the inspiration and settings for her books. Her first title for Boldwood, A Year at the French Farmhouse, will be published in September 2022.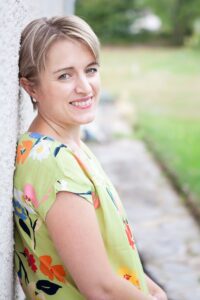 Social Media Links –