Isla seems to have it all. A carefree life as a housewife with a rich husband.
Beth lives on the council estate on the other side of the street. Her boyfriend has lost his job and pays her little attention.
The two women are brought together by the hit and run of a man late at night. An unlikely friendship develops. But both women are keeping secrets…
This is a deeply troubling and uncomfortable book but that's what makes it a good read! It is powerful and shocking as well as emotive and beautiful.
The relationship between the two women is brittle due to the secrets that separate them and create a distance that cannot be overcome. However, both women have hope for a better future, a shared one.
I'll admit the ending didn't suit me personally. I couldn't really understand the link between Kyle and Jake that is hinted at throughout the book so I didn't find the explanation of the ending particularly credible. I would love to know what happened after the epilogue!
Despite this, The Girl Across the Street is a fabulous book that will make you feel concerned, angry, hopeful for the main female characters. The tension is wonderfully built up and the fear for the women leads to a sense of dread and anticipation which is completely gripping through thev whole book.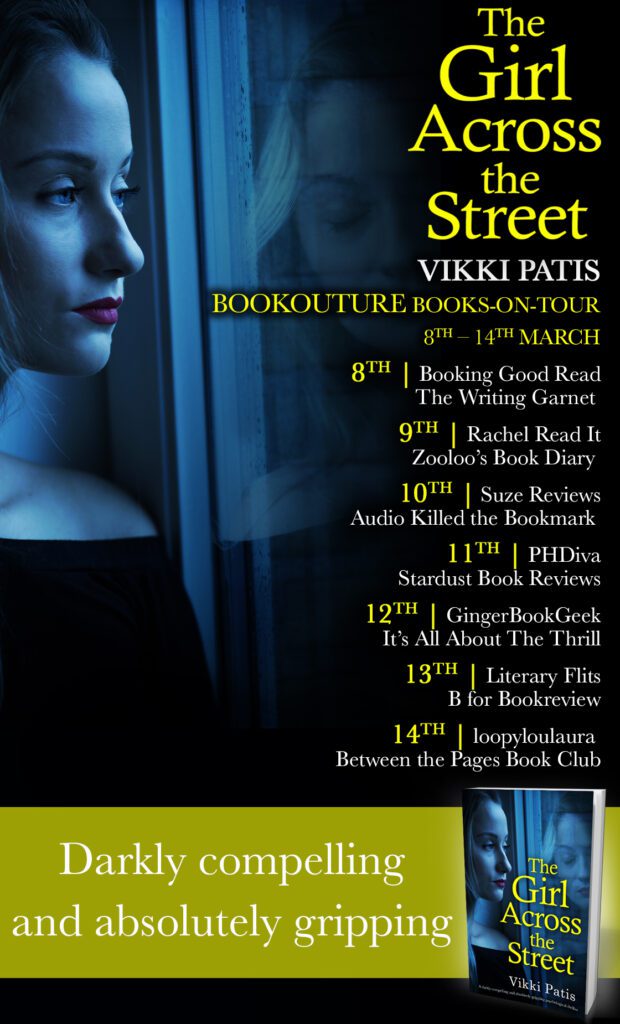 Title: The  Girl Across the Street    
Author:  Vikki Patis
Publication Day: March 8th 2019
Buy Links:    
Description:
You're hiding a secret that only she can see.
Her name is Beth. She came into my life when I needed her the most. We lead very different lives, but she's the only person who understands me.
She was the only other witness to the terrible accident on the street between our homes. The only person who saw the cracks in my perfect life before I had the chance to cover them up.
It's been so long since I've had a friend. Someone to talk to, to listen to, to laugh and dream with.
Beth would never do anything to hurt me.
She only wants what's best for me, for my marriage.
Doesn't she?
An unputdownable psychological suspense thriller that will grip you until the very last page. Perfect for fans of 
Gone Girl
, 
The Girl on the Train 
and 
The Couple Next Door.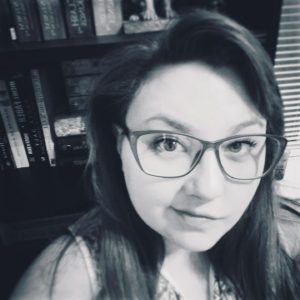 Author Bio:
Vikki Patis is an author and blogger, as well as an avid reader and book reviewer. When she isn't working as a Regulatory Affairs Manager, she can usually be found drinking tea, baking cakes, or taking walks in the Hertfordshire countryside. She lives with her partner and two cats.
Social Media Links: