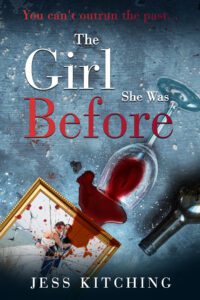 Nat's life seems pretty perfect but she can never escape the bullies who tormented her in the past. They are now her friends but her insecurities are bubbling below the surface. Especially when the queen bully returns…
The Girl She Was Before is a psychological novel with added elements of a crime thriller. It is the first book I have read from this author as it is her debut novel!
Nat is a successful painter and influencer. She has a close group of friends but they all were complicit or active in bullying her at school. Two of the friends are involved in a devastating car crash and is it coinicidence that Chrissy Summers has just arrived in town? Her snide comments undermine Nat's confidence and her insidious nastiness begins to take control of the former bullies once more…
The book is written in the present with occasional chapters from the past. In the present we have the mystery of the car accident and the uncomfortable reality that the crash may have been deliberate. Nat feels threatened by Chrissy's arrival as the pain of the past comes to the fore. Chrissy begins to unravel the perfect world that Nat has created and the panic and sense of loss is compellingly authentic.
I felt truly upset by the bullying scenes of the past. The pain of the bullied child on top of the neglect and fear she suffers at home is very upsetting to read. My anger was sparked as the bullies continue to get away with their cruelty and my sympathy for the poor girl really made my heart ache.
The Girl She Was Before is often uncomfortable if not unpleasant, as it deals with difficult topics. Nat is a great lead character and hugely likable so we hope for a positive outcome for her throughout.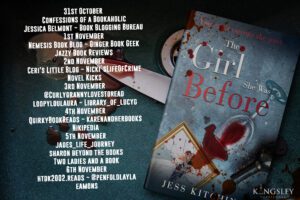 The Girl She Was Before
A crime thriller with a brilliant twist you won't see coming!!
Powerful, packed full of gruelling details that will linger with you long after the book has finished.
Nat lives a picture-perfect life, but it wasn't always this way. A victim of horrific bullying when she was a teenager, Nat will do anything to keep distance between the girl she was before and the woman she is now.
But when her best friend is murdered and people begin to point their finger at her, Nat's new life quickly begins to unravel.
To Nat, it's no surprise that the crime happened at the same time as the return of her biggest tormentor, Chrissy Summers. A woman with a violent streak who destroyed lives when she was younger and isn't afraid to do it again.
Face to face with the past she so firmly keeps behind her, Nat's sanity wavers as her determination to reveal Chrissy as the monster she knows her as rises to dangerous heights.
The question is, can Nat prove Chrissy is a killer, or will Chrissy get to Nat and her family before she has the chance?
You can't outrun the past…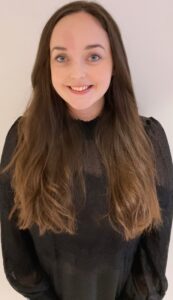 Author Bio –
Jess Kitching is an avid reader, writer and binge-watcher. Originally from Bradford, England, she currently lives in Sydney with her fiancé Jack. Her two goals in life were to move to Australia and have a book published. To be able to say she has done both is something she still can't wrap her head around.

Social Media Links –
AUTHOR:
PUBLISHER: