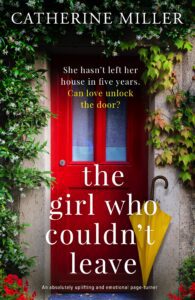 Fiona leads a reclusive life, working and exercising at home, never venturing further than the front garden. Bethany is a single mum to 2 year old Evie, struggling to cope alone. These two neighbours are thrown together when Bethany needs help and an unlikely friendship develops.
The Girl Who Couldn't Leave is an emotional book about friendship and our human need for social contact.
Fiona hints at some trauma in her past which has caused her to retreat to the safety of her own home. Bethany is determined to give her daughter the best but medical concerns make her desperate for help. Despite both being young, they seem to have little in common except for living in the same street.
The plot is delivered from the third person perspective of both women, giving us insight into their lives whilst keeping a slight emotional distance. The panic of being left in sole charge of a toddler was amusing and relatable. I enjoyed the inclusion of Wesley the budgie which helps Fiona to bond with Evie. I had no idea that budgies and parakeets are the same bird!
There are some big issues dealt with in the book but they are handled sensitively which leaves a warm feeling due to the human qualities that shine from the lead characters.
The Girl Who Couldn't Leave is an uplifting story of friendship and I will be on the lookout for more of Catherine Miller's books.

The Girl Who Couldn't Leave book description:
She's too afraid to leave her house. But is she brave enough to let someone in?
Fiona Dexter hasn't gone outside in five years.
She knows she'll never sit on a beach to watch the sunset, or share a meal with her family at the friendly café around the corner, or even fall in love.
Then one day, her neighbour, single mother Bethany, shows up on her doorstep holding two-year-old Evie.
Bethany needs help and soon Fiona starts to remember how it feels to be close to other people. Once she's felt the warmth of Evie's hugs and danced her socks off with Bethany, can Fiona face the secrets of her past and live again?
This hopeful and heart-warming read will remind you that life continues no matter where you are, and opening the door is the first step on the way back to happiness. Fans of Jojo Moyes, Jodi Picoult and Diane Chamberlain will love this emotional and uplifting story.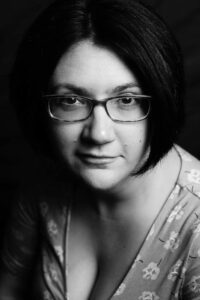 Author Bio:
When Catherine Miller became a mum to twins, she decided her hands weren't full enough so wrote a novel with every spare moment she managed to find. By the time the twins were two, Catherine had a two-book deal with Carina UK. Her debut novel, Waiting For You, came out in March 2016.
Catherine was a NHS physiotherapist, but for health reasons she retired early from this career. As she loved her physiotherapy job, she decided if she couldn't do that she would pursue her writing dream. It took a few years and a couple of babies, but in 2015 she won the Katie Fforde bursary, was a finalist in the London Book Fair Write Stuff Competition and highly commended in Woman magazine's writing competition. Since then she's had four novels published.
Buy Links: