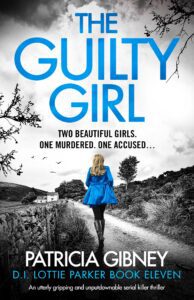 Sean Parker goes to a party and the next day the host is found murdered. Sean's mum, DI Lottie Parker, is first on the scene and leads the investigation. But will she find out he sneaked back to the party…?
The Guilty Girl is the 11th book to feature Detective Inspector Lottie Parker and her team. There is a slightly different dynamic as her partner Boyd is in Spain meeting the son her didn't know he had. Lottie also has some confrontations with her team and superiors as well as dealing with issues at home.
Lottie's son provides a personal link to the case as he attended Lucy's party. She picked up Sean at midnight but was unaware that he returned to Lucy's house and found the body hours before the cleaner discovered it and called the police. Her police professionalism is pitted against her maternal instinct to protect her child.
The character of Lucy is a mean girl so there are a host of potential suspects as she is cruel to a number of people at the party. I really felt for Hannah who is treated with contempt and mockery when she is already feeling vulnerable and confused as a teenager.
There are some serious issues which develop as the plot progresses. Lucy is not the only victim and Lottie's investigation takes a more dangerous angle. The bullying, alcohol and drugs at the beginning of the novel are followed by evidence of organised sexual abuse.
The Guilty Girl is an enjoyable crime thriller and I love the lead detective.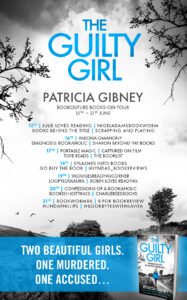 The Guilty Girl book description:
Something whistling through the door behind her caused her to turn. A shadow spread across the opening. She clasped a hand to her mouth, stilling the fear that was rising. The menacing shadow was followed by a face that sent a cold shiver down her spine…
When the call comes in about Lucy, a seventeen-year-old girl murdered after the secret party she held in her parents' home, Detective Lottie Parker is first on the scene. As she picks her way through the smashed glasses and the blood spatter on the perfect cream carpet, she is horrified to see Lucy's angelic face, silvery-blue eyes forever closed.
As Lottie breaks the news to Lucy's heartbroken parents and the devastated partygoers, she discovers that hours before her death Lucy had revealed a terrible secret about her friend Hannah. And when Lottie finds Lucy's bloodstained clothing hidden in Hannah's bedroom, she has no option but to bring the shy, frightened girl into custody.
But Hannah claims to have no memory of the night Lucy died and Lottie begins to question her guilt. Then a fifteen-year-old boy who also attended the party is pulled from the canal. And as Lottie investigates, she discovers something shocking. Her own son Sean was at the party. Why did he lie to her? Is her beloved child a witness or a suspect… or is he now in the killer's sights?
If you love Karin Slaughter, Robert Dugoni and Rachel Caine, you'll be hooked by this heart-stopping thriller from Patricia Gibney. The Guilty Girl will have you gripped until the very last page.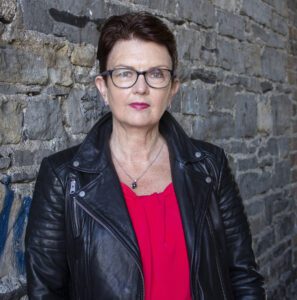 Author Bio:
Patricia is the million-copy bestselling author of the DI Lottie Parker series. She yearned to be a writer after reading Enid Blyton and Carolyn Keene and even wanted to be Nancy Drew when she grew up. She has now grown up (she thinks) but the closest she's come to Nancy Drew is writing crime!
In 2009, after her husband died, she retired from her job and started writing seriously. Fascinated by people and their quirky characteristics, she always carries a notebook to scribble down observations.
Patricia also loves to paint in watercolour and lives in the Irish midlands with her children.
Buy Links:
You can sign up for all the best Bookouture deals you'll love at: http://ow.ly/Fkiz30lnzdo