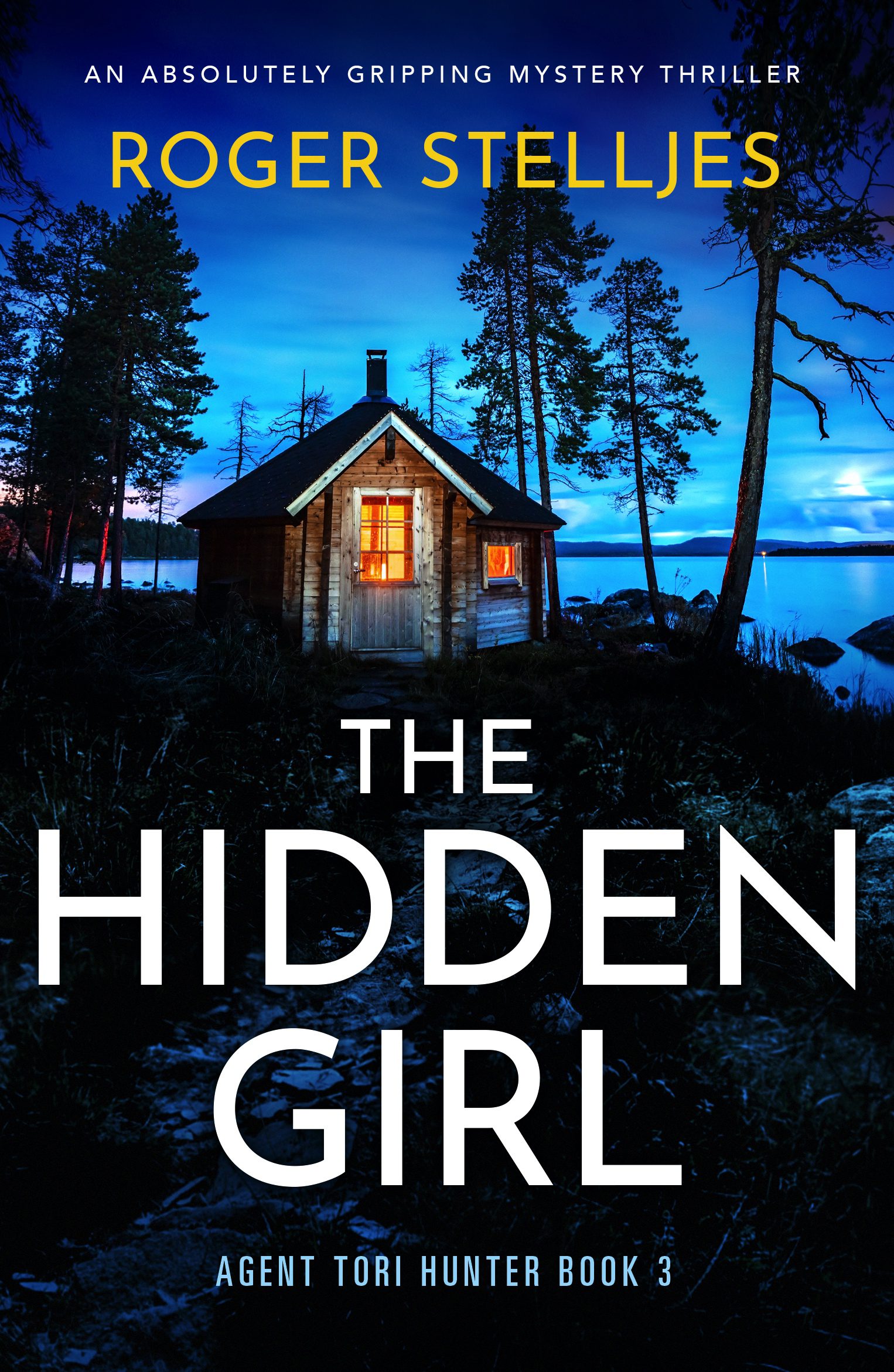 TRIGGER WARNING: this book contains multiple rapes and murders
Former FBI agent Tori Hunter is adjusting to life back in her hometown when a double homicide leads her to question her career, home and family history. But the murders have only just begun…
The Hidden Girl is a gripping and intense crime thriller. It is the third book in the series but the first that I have read. There are some details about Tori's past which relate to a previous case presumably in one of the previous books. However, there was no specific detail that would act as a spoiler. I intend to catch up on the first two books as soon as possible!
The plot and action spring straight into action and is relentless! But in a good way 🙂 The book is written in the third person and includes some perspectives of the perpetrators which ramps up the tension. There are also sections from 24 years ago to give context to events in the present. The detail of the rapes and murders is unpleasant but I didn't find the detail overly graphic.
I loved the character of Tori and her relationship with Braddock. She has been through significant change over the last year and this book brings the past into sharp focus. She has experience of being a victim and this allows her to connect with those she is interviewing and adds an emotional level to the plot.
The Hidden Girl had me hooked from the first page to the last and the romance ends in a cliffhanger so I will be checking out the next book when it is published!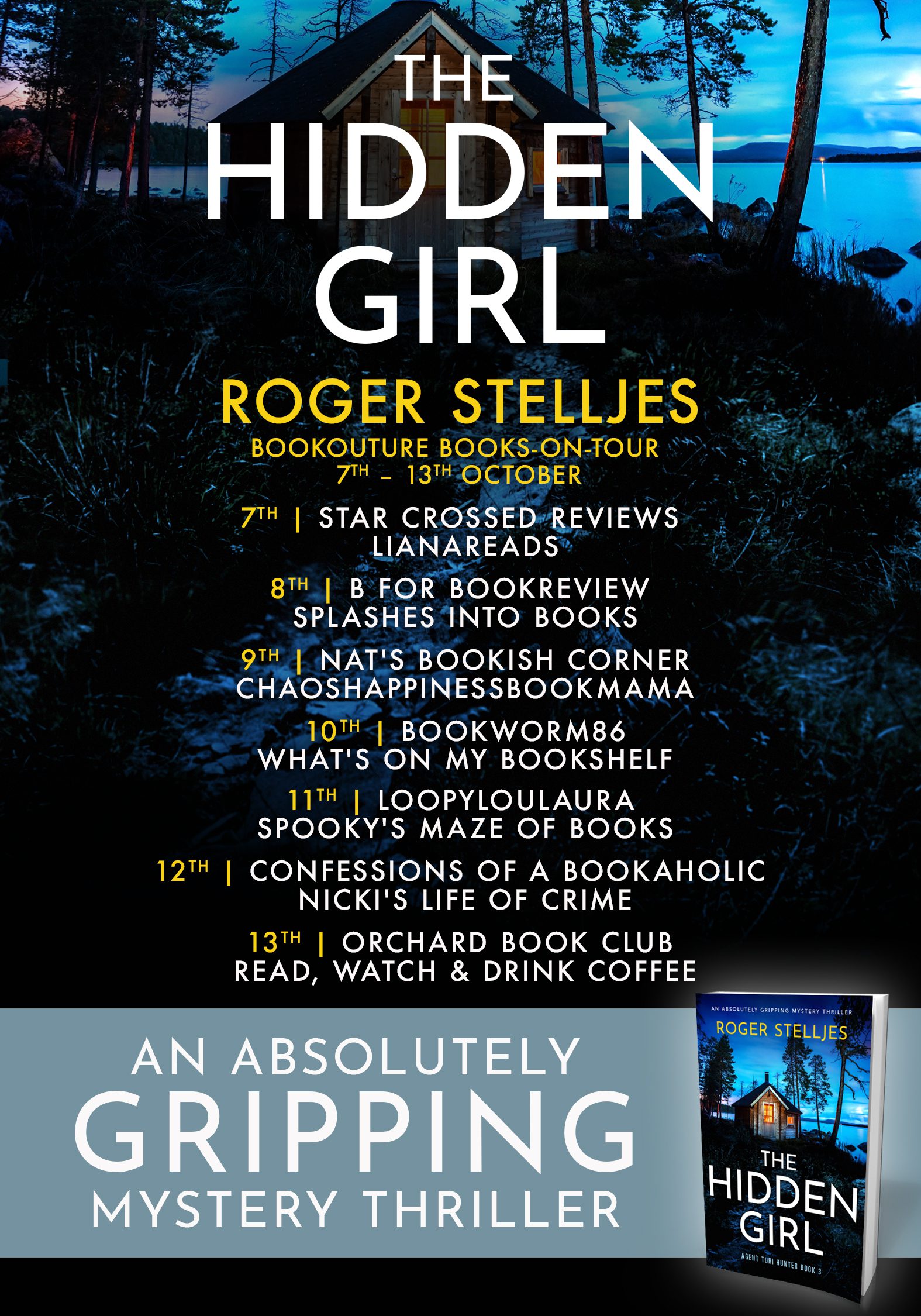 MEDIA PACK
Book: The Hidden Girl
Author: Roger Stelljes
Pub Day: Oct 7th 2021
Buy Links:
About the Book:
The lights of her parents' cabin just visible through the woods, the girl carefully curls up amongst the reeds, her knees pulled tight to her chest. Terrified, the only sound she makes is the pounding of her heart, but she hears the stranger searching… if she keeps silent, will she be safe?
When Agent Tori Hunter is urgently called to the murder scene of Dan and Heidi Newman, she finds their throats slit, and Dan tied up: forced to watch his wife lose her life. Tori's first thought is for their seventeen-year-old daughter Cara who is nowhere to be found. Will this popular young girl be the next victim?
A broken bracelet is the one clue left at the scene, but the team are running in circles until Tori finally tracks down Cara hiding in the woods. Sobbing, the devastated girl says all she remembers is a flash of a man's face as she was chased through the forest…
Desperate to find the monster behind this crime, Tori pieces together the broken chain: and it leads her to an elderly lady living alone nearby. When the woman won't speak to police, Tori senses that although it means breaking all the rules, introducing Cara will show this lonely soul what's at stake. And once inside her house, Cara gasps when she sees a framed photo on display. It's the man who chased her…
But then another local couple is murdered in their isolated home, another husband forced to watch his worst nightmare unfold. As more couples lose their lives, can Tori keep Cara, her one witness, safe from this vicious killer? And can she track him down before more innocent families are torn apart?
An absolutely addictive and mind-blowing crime thriller that will have you glued to the pages through each and every twist, until the final shocking conclusion. Fans of Kendra Elliot, Robert Dugoni and Lisa Jackson won't be able to put this down.

Author Bio
Roger Stelljes is the acclaimed New York Times and USA Today bestselling author of pulse-pounding murder mystery and suspense novels, including the Tori Hunter and McRyan Mystery Series. Roger's crime thrillers are noted for their fast-paced, yet intricate plots filled with layered and complex characters.
Roger started his first novel in July 2002 while on vacation in Minnesota's Brainerd Lakes area and has been writing ever since. His debut book, The St. Paul Conspiracy, was nominated in genre fiction for the Minnesota Book Awards along with finalists Brian Freeman and William Kent Krueger. With his follow-up, Deadly Stillwater, where Vince Flynn hailed Roger as a "powerful new thriller voice", he won the Midwest Independent Book Publishers award for commercial fiction.
Born and raised in Minnesota, Roger still lives there with his family. In addition to his work as an author, Roger is a partner in his law firm. Roger is an avid sports enthusiast and enjoys spending time outdoors boating, attending hockey games, and honing his golf game.
Social Media