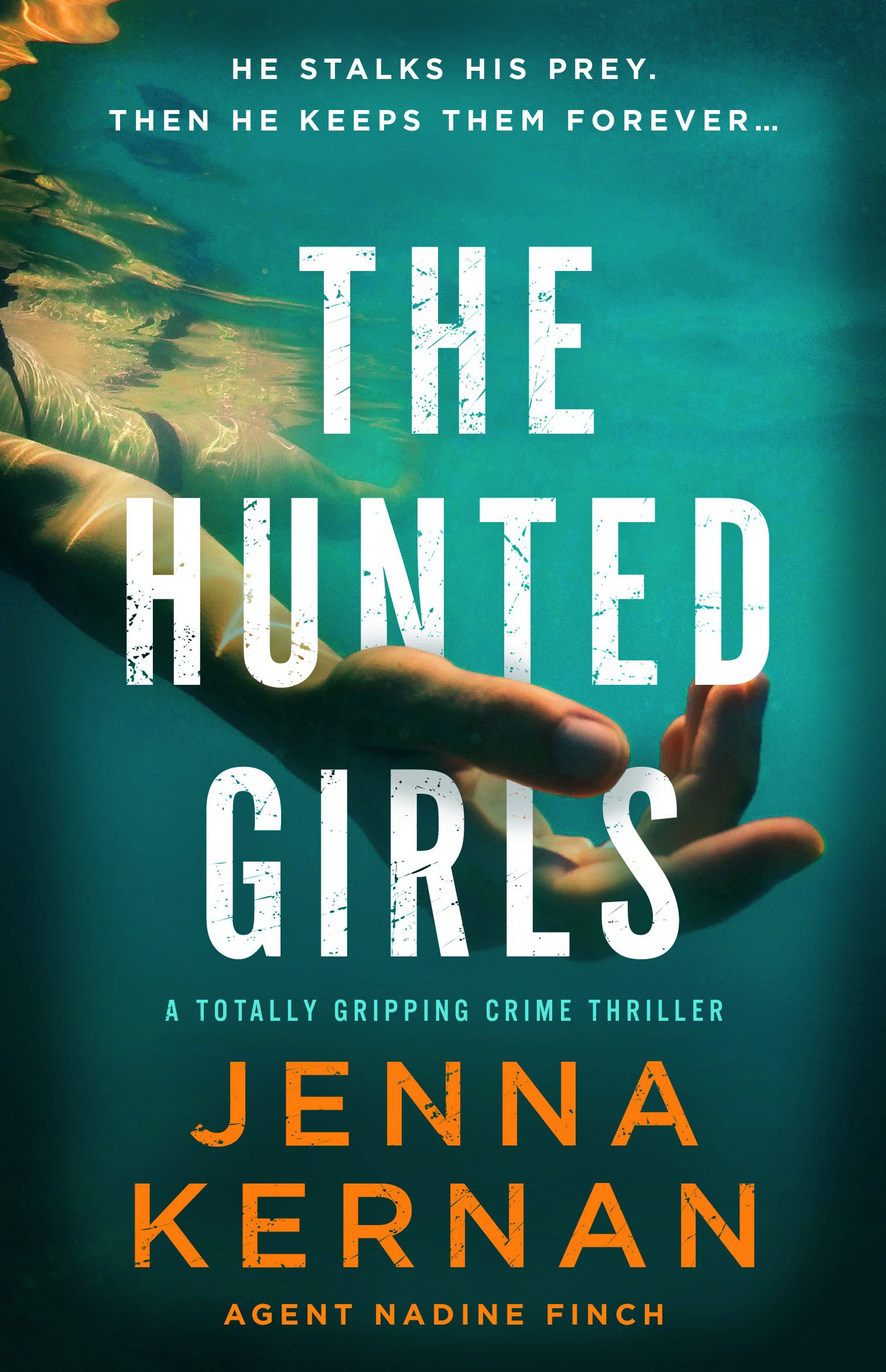 FBI agent and profiler Nadine Finch is called to assist with a potential serial killer. She has personal experience of murderers, being the daughter of a prolific killer. The bodies start to pile up and Nadine becomes uncomfortably aware that the victims have a connection to her…
The Hunted Girls is a gruesome and grisly serial killer thriller. It is the sequel to A Killer's Daughter and there are spoilers about outcomes from the last book so I would advise reading them in order.
Nadine Finch has compiled a close knit team around herself, all of whom have killers in the family. She has an edge as a profiler due to her insights and experience but the body count is high. There is a romantic element to the plot as her colleague Clint Demko is ready to take the next step.
The past has a huge impact on the current case and the mentality of both Nadine and the killer. She has put up emotional and mental barriers to try to keep others safe but I admit I did get a little weary of Nadine's frequent soul searching and rejections of children and a future with Demko. I was frustrated with how she was putting their happiness in jeopardy, always a good sign when you care about the characters!
There was plenty of action, drama and danger to keep the plot engaging and exciting. There are descriptions of the killer's attacks and the forensic details of the bodies which is a bit stomach churning: is it weird to find it fascinating?!
The Hunted Girls has a strong plot and likeable lead characters facing graphic and disturbing murders. The ending wraps up the case but leaves Nadine facing change…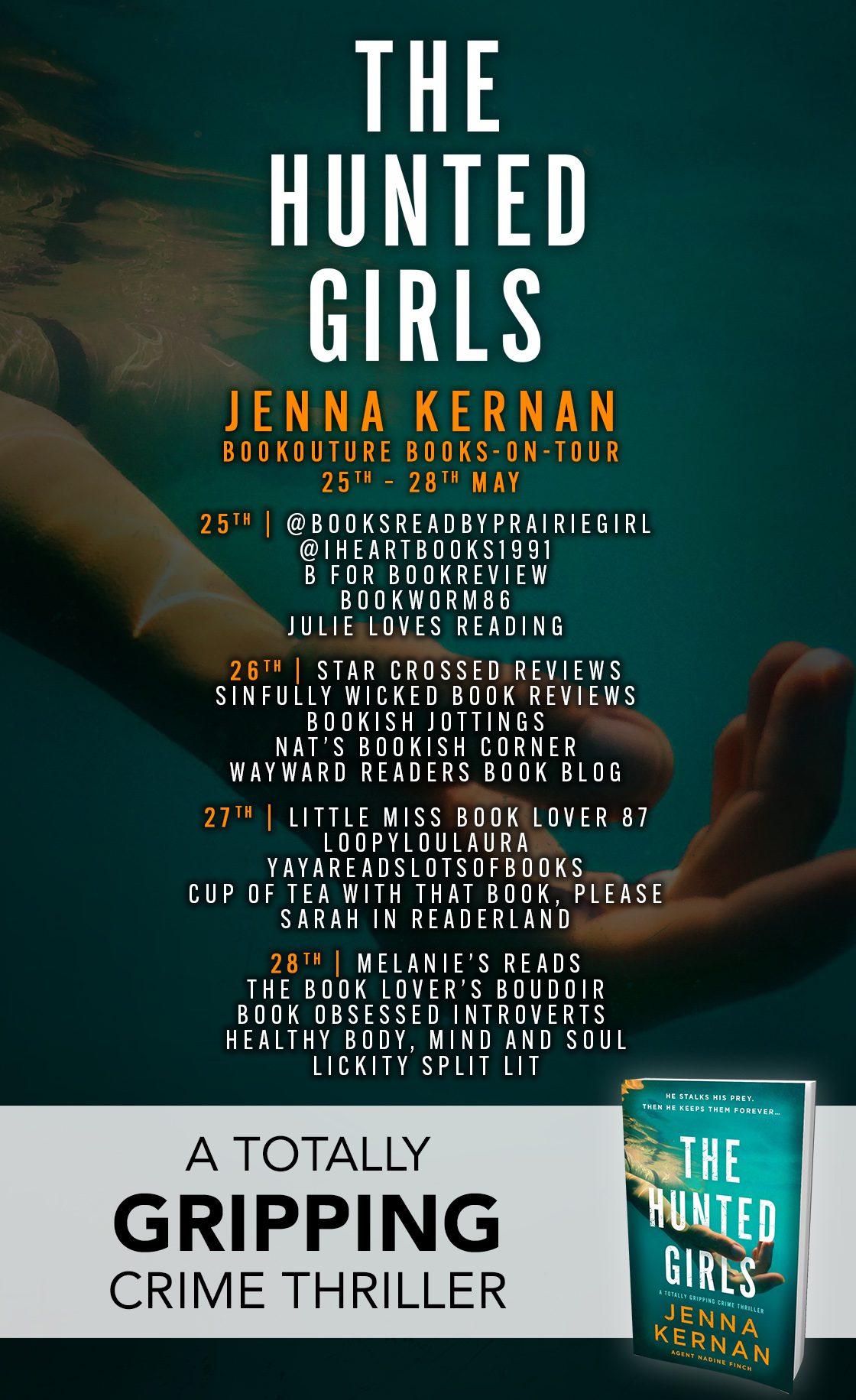 The Hunted Girls book description:
Stumbling through the pitch-black forest, twigs scratching her bare feet, she sobs as she imagines her children crying for their mommy to put them to bed. By now everyone will know she is missing. Please, please let me find the way home. Before he comes back.
As Agent Nadine Finch rushes to investigate the murder of newlywed Nikki Darnell in Ocala National Forest, Florida, fear floods her body. She swore she'd never set foot here again, not since the case fifteen years ago which tore her life apart. But taking in the triangular cuts scarring Nikki's perfect pale skin, she knows she must put her own traumatic past aside to find justice for Nikki's inconsolable husband.
Discovering water in Nikki's lungs, and certain the triangular wounds were made by arrowheads, Nadine must convince her team of her terrifying theory: that Nikki was hunted down and drowned before being left for them to find. But what monster would do such a thing? And why? Then another woman, a mother of two, is discovered in the woods, tell-tale arrow marks all over her body.
Recognizing the victim as a local waitress, Nadine fears the killer has started attacking women known to her. And the moment she traces the arrow heads to a nearby outdoors store, her own partner disappears.
Frantic, Nadine follows the trail to a lonely cabin deep in the Florida wetlands where she finally learns the heart-stopping truth. To save one of her own, she must confront a deadly hunter obsessed with the case that's haunted her whole career. Will Nadine have to make the ultimate sacrifice to stop him taking more innocent lives?
Jaw-dropping, packed with twists and turns, and impossible to put down until you reach the final page. Fans of Robert Dugoni, Lisa Gardner and Rachel Caine will be totally addicted to The Hunted Girls.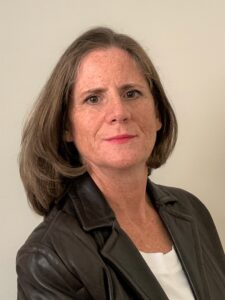 Author Bio:
Publishers Weekly bestselling author Jenna Kernan is a two-time RITA nominee and winner of the Book Buyers' Best award. Prior to signing with Bookouture, she published over thirty novels including her popular APACHE PROTECTOR series, and is a member of numerous writing groups, including International Thriller Writers, Mystery Writers of America, Sisters in Crime, Florida Mystery Writers and Novelists, Inc. and frequently attends conferences on police procedure at the Writers Police Academy and MurderCon. Jenna currently lives on Florida's Gulf Coast with her husband. A natural redhead, she has recently increased her sunblock to SPF 50.
Buy Links: