TRIGGER WARNING: drug use, sexual assault, violence
Ava has her dream job and a quiet life. However, she is haunted by the past and now her career is at risk. Who wants Ava to suffer?
The Librarian is a psychological thriller set in London.
Ava is a quiet and hard working woman. She dwells on the past and a man she will never forget. Now, she turns down a drink with a man at a bar and he threatens to make her sorry. The next day she has a disaster at work and is suspended. Could the man have made good on his promise or is there someone else who bears a grudge?
There are plenty of sinister moments in the plot and there is a really tense atmosphere. This is balanced by a gentle humour about Ava's sister and best friend. However I did have to suspend my disbelief as the plot unfolds.
I found myself a little impatient to know about Ava's past with Simon as there are only vague mentions in the first half of the book yet has huge ramifications for her emotions and actions. Ava's choices and reactions to events are a result of her experiences in the past so as they are revealed we gain a greater understanding of her character.
It is a quick read and the plot twists and tension increase in the second half of the book. The ending was a little unclear and I felt as confused as Ava. Her doubts left me with the same uncertainty about the situations she faces about the past and present.
The Librarian is a tense and enjoyable psychological thriller.

The Librarian
Since that fateful night I have always kept myself to myself. Reserved. Private. Alone.
Some people think I am too quiet. That life is passing me by. But I know there is safety in my own company. That no one can hurt me if I don't let them get too close.
Until the day I meet him. A handsome, charming stranger. A chance for me to take a risk…finally?
Or a man who threatens everything I've worked so hard for?
You'll be sorry…
And that's when my whole life begins to fall apart….
Don't miss the brand new thriller by Valerie Keogh! Perfect for fans of Sue Watson, Shalini Boland and K.L. Slater.

Author Bio –
Valerie Keogh is the internationally bestselling author of several psychological thrillers and crime series, most recently published by Bloodhound. She originally comes from Dublin but now livesin Wiltshire and worked as a nurse for many years.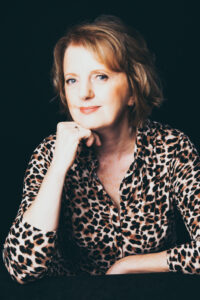 Social Media Links –