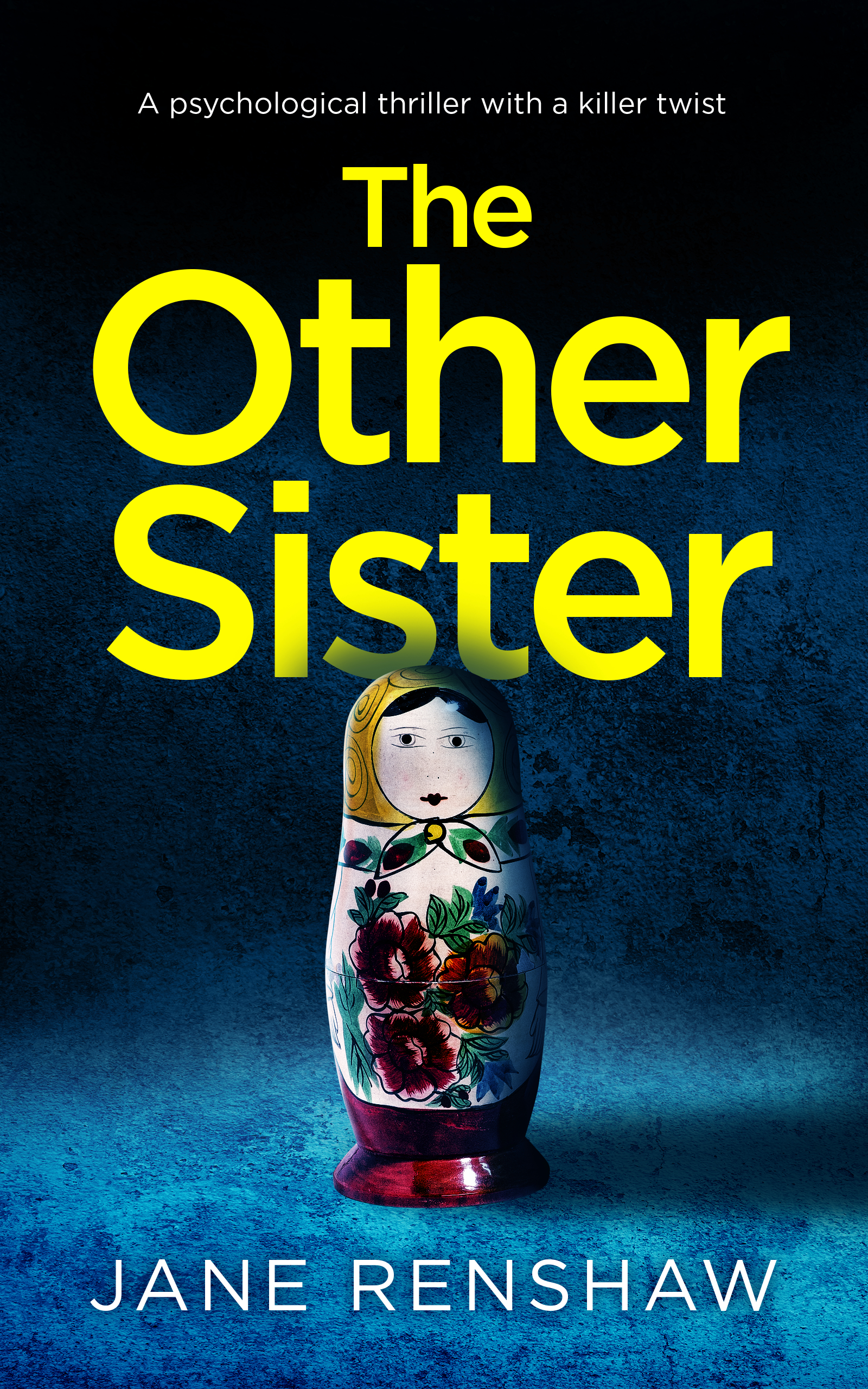 Sam dies, apparently as a result of a drugs overdose. But his stepdaughter is convinced that Sam would never have touched drugs so what really caused his death…?
The Other Sister is a psychological thriller centred around family secrets.
Iris is convinced that her stepdad's death is unusual and has a link to her mother's past. There is a mystery concerning Daisy's sister Rosemary who is estranged from Daisy and their other sister Violet. These plot strands are established at the start of the book and the mystery unravels over the course of the plot developments and twists.
The book is written to show Iris in the present day as she adjusts to life without Sam and investigates his death. There are also chapters taken from Daisy's diary to show her childhood and establish the background to the family. I liked the way that the author used childlike language and crossed out words/spelling errors to convey Daisy's youth.
Iris' love of her stepdad and the little details she provides about his kindness set us up to want to find the truth about his death. The chapters which show the terrible circumstances of the past are very emotive as the girls struggle to survive and rely on each other. I enjoyed the style of writing along with the way the plot develops across the two timelines.
The Other Sister is an enjoyable psychological thriller with emotion and mystery.
Book Blurb
They seem like a lovely family. Until you meet Rosemary.
Iris is reeling from the loss of her beloved stepfather Sam. His death was apparently caused by an accidental drug overdose. But Iris knows Sam would never do drugs and she's convinced there was foul play. Why will nobody believe her?
And who is this mysterious Aunt Rosemary she keeps hearing about? Iris has never met her. But she knows that her mother Daisy and her Aunt Violet fell out with their sister Rosemary a long time ago.
Something dreadful happened at Abbey House, their mansion in the Cotswolds, but Iris has learned never to ask about it. Now, in the wake of Sam's death, Iris is more curious than ever. Could there be something rotten at the heart of her seemingly perfect family?
Iris sets out to uncover what happened all those years ago, and whether those events are somehow linked to Sam's untimely death. But the deeper she probes, the more shocking the secrets she uncovers. And someone is determined to stop her finding out anything more.
It looks like Rosemary is back.
 
Author Bio
As a child, Jane spent a lot of time in elaborate Lego worlds populated by tiny plastic animals and people. Crime levels were high, especially after the Dragon brothers set themselves up as vets and started murdering the animals in their 'care'. (They got away with it by propping the victims up with Plasticine and pretending they were still alive…)
As an adult, she is still playing in imaginary worlds and putting her characters through hell – but now she can call it 'writing' and convince herself that she is doing something sensible. In real life, she has a PhD in genetics and copy-edits scientific and medical journals.
Jane's links :