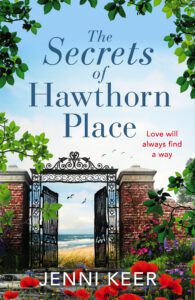 1890s: Percy Gladwell, an architect, designs a beautiful house and falls in love with the woman who commissioned it. Will his love remain unrequited…?
Present day: Molly is unhappy in her job and is then dumped by her boyfriend so loses her home. She turns to her mum and stepdad for financial and emotional support but they are due to go abroad so encourage her to visit her grieving step-grandad. But she goes in a cupboard and emerges somewhere totally different…
The Secrets of Hawthorn Place is a dual timeline novel set in the 1890s and present day. It is the first book I have read by this author but won't be the last as I loved it!
Molly is pampered, self-absorbed and plays the victim rather than taking responsibility for her life. She expects to be looked after and is shocked when her parents force her to stand on her own two feet. Molly has multiple dimensions and is a character who was interesting to follow over the course of the book.
I really enjoyed the dual timeline concept and admit that I hadn't read the blurb so was transported just as magically as Molly when she finds herself in Norfolk. The mystery and connections between the past and present and the two houses had me captivated throughout.
The Secrets of Hawthorn Place was hugely entertaining. The combination of plot and characters worked together so well alongside an engaging writing style to bring the book to life.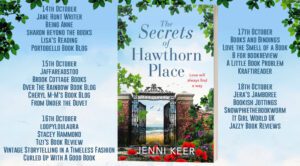 The Secrets of Hawthorn Place
Love will always find a way… Discover the intriguing secrets of Hawthorn Place in this heartfelt dual-time novel, filled with warmth and charm, perfect for fans of Lucinda Riley and Cecelia Ahern.

Two houses, hundreds of miles apart…yet connected always.
When life throws Molly Butterfield a curveball, she decides to spend some time with her recently widowed granddad, Wally, at Hawthorn Place, his quirky Victorian house on the Dorset coast.
But cosseted Molly struggles to look after herself, never mind her grieving granddad, until the accidental discovery of an identical Art and Crafts house on the Norfolk coast offers her an unexpected purpose, as well as revealing a bewildering mystery.
Discovering that both Hawthorn Place and Acacia House were designed by architect Percy Gladwell, Molly uncovers the secret of a love which linked them, so powerful it defied reason.
What follows is a summer which will change Molly for ever…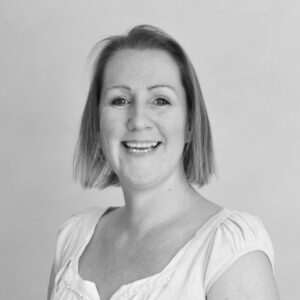 Author Bio –
Jenni Keer is a history graduate who embarked on a career in contract flooring before settling in the middle of the Suffolk countryside with her antique furniture restorer husband. She has valiantly attempted to master the ancient art of housework but with four teenage boys in the house it remains a mystery. Instead, she spends her time at the keyboard writing commercial women's fiction to combat the testosterone-fuelled atmosphere, with her number one fan #Blindcat by her side. Much younger in her head than she is on paper, she adores any excuse for fancy-dress and is part of a disco formation dance team.
Jenni is also the author of The Hopes and Dreams of Lucy Baker and The Unexpected Life of Maisie Meadows.
Social Media Links –

Giveaway to Win a Signed copy of the Secrets of Hawthorn Place, plus chocolate and a sparkly pen. (UK Only)
*Terms and Conditions –UK entries welcome.  Please enter using the Rafflecopter box below.  The winner will be selected at random via Rafflecopter from all valid entries and will be notified by Twitter and/or email. If no response is received within 7 days then Rachel's Random Resources reserves the right to select an alternative winner. Open to all entrants aged 18 or over.  Any personal data given as part of the competition entry is used for this purpose only and will not be shared with third parties, with the exception of the winners' information. This will passed to the giveaway organiser and used only for fulfilment of the prize, after which time Rachel's Random Resources will delete the data.  I am not responsible for despatch or delivery of the prize.