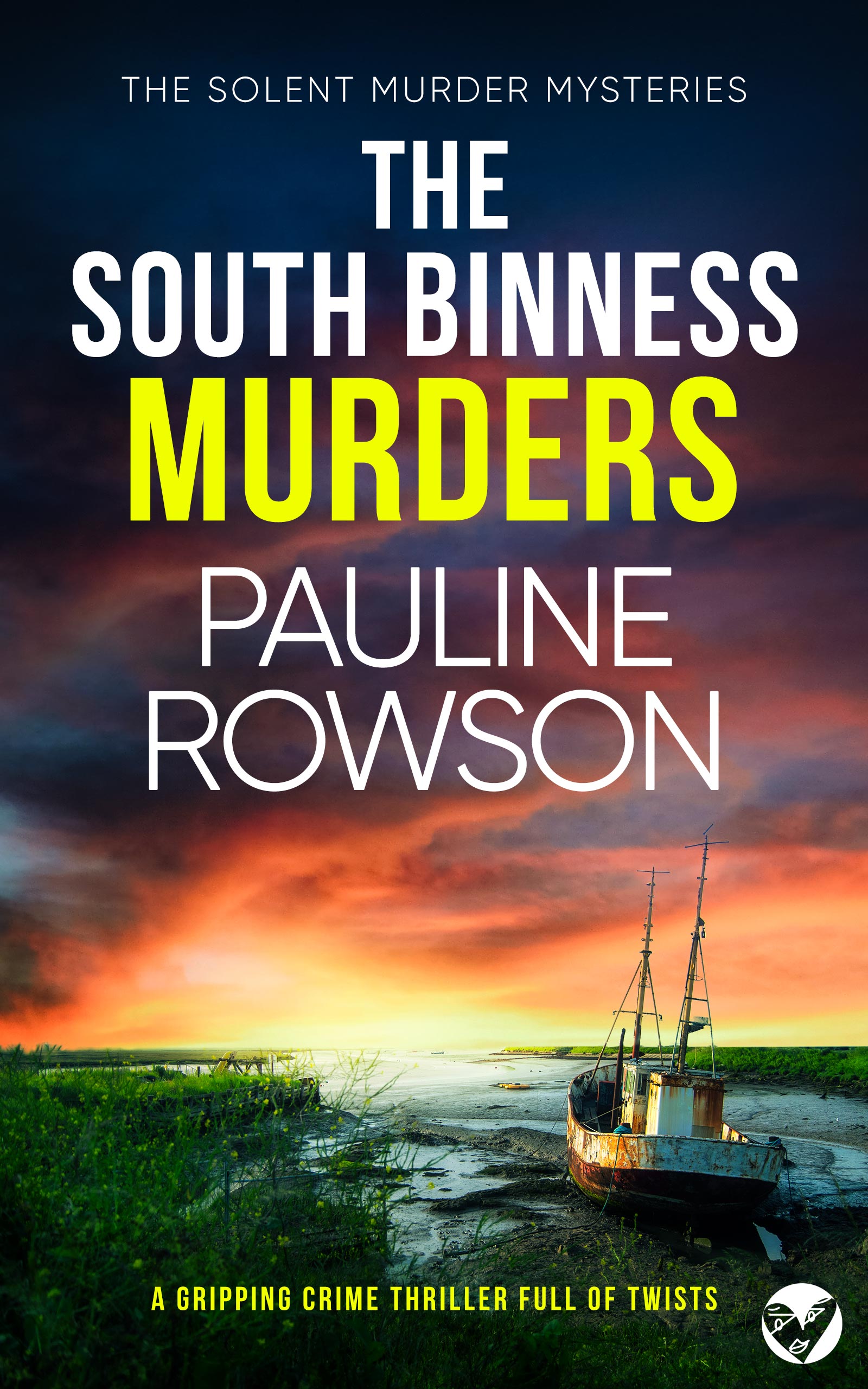 A deserted boat with a puddle of blood. DI Horton believes there has been a murder but, with no body and very little evidence, the case is tricky. An art theft and forgery cause a second case to be launched. But when suspects start to disappear, Horton is concerned that he has two murder investigations to solve.
The South Binness Murders is the 16th book in the Andy Horton Solent murder series. There must have been some significant personal developments for Andy in the last book as he found out the truth about his parents. We are brought up to date so the book works as a stand alone novel.
A crime scene but no body, an art theft with no opportunity. Two completely different crimes that Horton needs to solve. He has to get back in his stride after a sabbatical to deal with his private life. This includes dealing with a boss with unreasonable demands and deflecting comments from his colleagues about his break.
I had little enthusiasm for the boat case as there is so little to go on. The art investigation is more meaty so I found it more interesting, especially when people start to go missing… Horton is a good cop, solid and dependable, thorough and fair. I felt sorry for him dealing with the aftermath of revelations about his parents while also trying to negotiate child custody with his ex wife.
The South Binness Murders is an enjoyable police procedural and I would be interested in catching up on the previous books in the series to see how the lead detective has developed.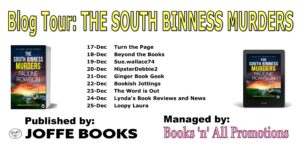 THE SOUTH BINNESS MURDERS by Pauline Rowson
DETECTIVE INSPECTOR ANDY HORTON IS BACK IN THIS BRAND-NEW CRIME THRILLER. OVER 100,000 BOOKS SOLD!
An abandoned motor cruiser is found stranded on South Binness Island in Langstone harbour.
There's a large pool of blood on the deck and heavy crimson spatter up the side of the storage lockers. But no sign of a body on board.
Detective Inspector Andy Horton is on the case. He discovers the boat owner's identity: Neil Spender, a Portsmouth binman. But he's nowhere to be found.
It's not long before Horton's pulled into another investigation involving an unusual robbery at a local art gallery. Three paintings have been switched for forgeries.
The gallery owner is adamant the originals have been stolen. But there's no evidence of a break-in.
Now Horton and Cantelli have a murder investigation to solve and a cunning art fraudster to find. Time is ticking for our dogged detectives . . .
An absolutely gripping detective mystery perfect for fans of Ann Cleeves, Joy Ellis, Rachel McLean, Helen H. Durrant, Angela Marsons, Elly Griffiths, Karin Slaughter, Matt Brolly and Simon McCleave.
PRAISE FOR PAULINE ROWSON:
"A great read for mystery lovers with plenty to keep you guessing until the last moment." Crime Book Club
"The Harley Davidson-riding, boat-dwelling Horton is a fascinating man to get to know, and his thoughtful approach to detection is a pleasure to read." Publishers Weekly
"Once you get to know Andy Horton you'll be sure to name him as one of your favourite police characters in crime fiction." James C.
"Couldn't put this book down . . . I thought the story was brilliant and will definitely be reading the next book." Nikki
"An enjoyable fast-paced crime novel in an unusual and evocative setting." Bobby H.
"Pauline Rowson's books are cleverly plotted with lots of twists and turns. Can't turn the pages fast enough. For anyone who enjoys a gripping crime novel these are a must." Darren C.
"Brilliant read. Love all of Pauline Rowson's books. If you like a good twist, read this, you won't be able to put it down!" Amazon customer
THE DETECTIVE
DI Andy Horton's mum walked out on him when he was a child and he grew up in children's home. Now he lives onboard his yacht in Southsea Marina. He rides a Harley-Davidson and never wears a suit or tie — unless it's to go to court. He's an instinctive copper and a man of contrasts, which often lands him in trouble with his bosses. He has a desperate need to belong, and yet is always just on the outside. Self-contained, afraid to show his feelings, but he's a risk-taker that seeks justice.
THE SETTING
Portsmouth boasts a vibrant waterfront, a diverse multicultural population, an international port, a historic dockyard, and is home of the Royal Navy. Portsmouth Harbour is one of the busiest in the world — and one of the best places to hide a body, it seems. Set against the backdrop of the sea, the Solent area of Portsmouth and the Isle of Wight is every detective's worst nightmare. The sea is ever-changing and often the best clues get swept away by the tide.
ALSO BY PAULINE ROWSON
THE SOLENT MURDER MYSTERIES
1: THE PORTSMOUTH MURDERS
2: THE LANGSTONE HARBOUR MURDERS
3: THE HORSEA MARINA MURDERS
4: THE ROYAL HOTEL MURDERS
5: THE ISLE OF WIGHT MURDERS
6: THE PORTCHESTER CASTLE MURDERS
7: THE CHALE BAY MURDERS
8: THE FARLINGTON MARSH MURDERS
9: THE OYSTER QUAYS MURDERS
10: THE COWES WEEK MURDERS
11: THE BOATHOUSE MURDERS
12: THE THORNEY ISLAND MURDERS
13: THE GUERNSEY FERRY MURDERS
14: THE RAT ISLAND MURDERS
15: THE LUCCOMBE BAY MURDERS
16: THE SOUTH BINNESS MURDERS

PAULINE ROWSON
Adventure, mystery and heroes have always fascinated and thrilled Pauline, that and her love of the sea has led her to create her exciting and gripping range of crime novels.
Born and raised in the coastal city of Portsmouth in the UK, Pauline Rowson draws her inspiration for her crime novels from the area. When she isn't writing (which isn't often) she can be found walking the coastal paths on the Isle of Wight and around Langstone and Chichester Harbours looking for a good place to put a body!
Pauline is the author of twenty-three crime novels — fifteen featuring the rugged and flawed Portsmouth detective, Inspector Andy Horton; four in the mystery thriller series featuring Art Marvik, the troubled former Royal Marine Commando now an undercover investigator for the UK's National Intelligence Marine Squad (NIMS); two standalone thrillers, the award-winning In Cold Daylight and In For the Kill, and the 1950 set mystery series featuring Scotland Yard detective, Inspector Alun Ryga, who makes his debut in Death in the Cove with his second investigation Death in the Harbour.
Her crime novels have been highly acclaimed in the UK, USA and Commonwealth and they have been translated into several languages. Multi-layered, fast-paced, and compelling, they are full of twists and turns and are played out against the dramatic and powerfully evocative British marine landscape of the south coast of England.
Pauline is a member of the Crime Writers' Association and the Society of Authors. Before becoming a full-time writer, she was a renowned marketing and training guru, with a collection of 'how to' business books and a successful marketing, media and training career behind her.
FOLLOW PAULINE ON