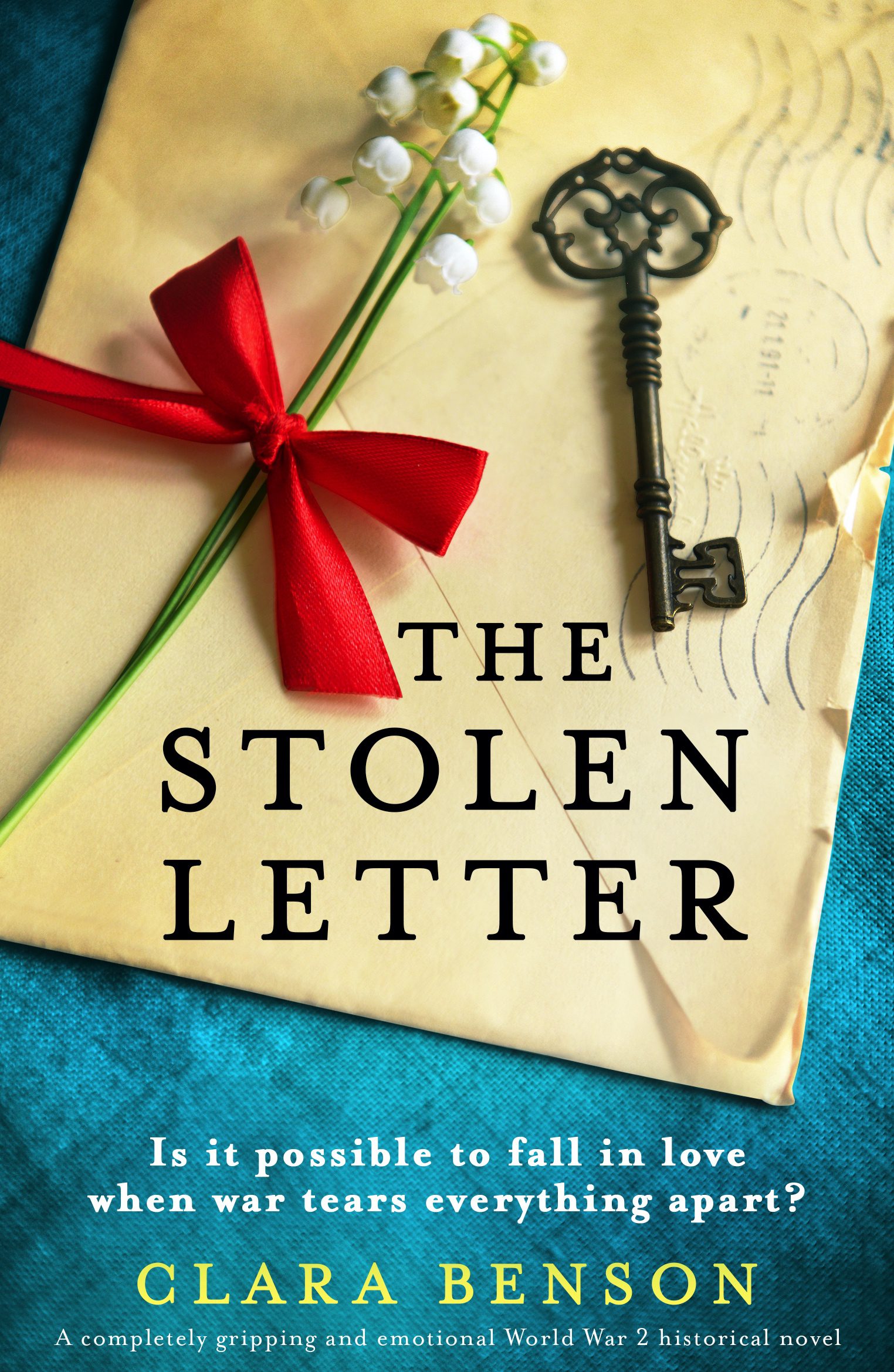 The Stolen Letter begins with Stella travelling to Italy to stay with her stepmother who has just remarried. It is 1938 and tensions are high in Europe. Stella's father was an art dealer at a time when the Nazis were stealing Jewish art. Stella's stepmother is hunting for missing paintings and hopes Stella can find them for her. But the danger of war becomes a reality before Stella can search…
The Italian location and historical era are well developed in the first part of the book. The descriptions are vivid so the situations are easy to imagine, however, the pace of the entire book is quite slow as we are introduced to the plot and characters then the changing world or war and relationships.
The plotline about the missing paintings becomes secondary as the war takes prominence. I felt a little disappointed by this as the prologue gave the impression of the book going in a certain direction but then the personal politics of love took over.
Stella is quite an innocent, still griefstricken by the death of her father. She needs to negotiate first love in the climate of impending war. I felt more in tune with her character after part one as we get more involved in her unhappy marital situation.
There are plenty of important themes addressed in this book including domestic violence, class differences, personal and global warfare. I found it interesting to read about the everyday war experiences of the Italians as this has been under-represented in other WW2 historical fiction.
The Stolen Letter was an enjoyable book to read and felt authentic (good research by the author, I think!)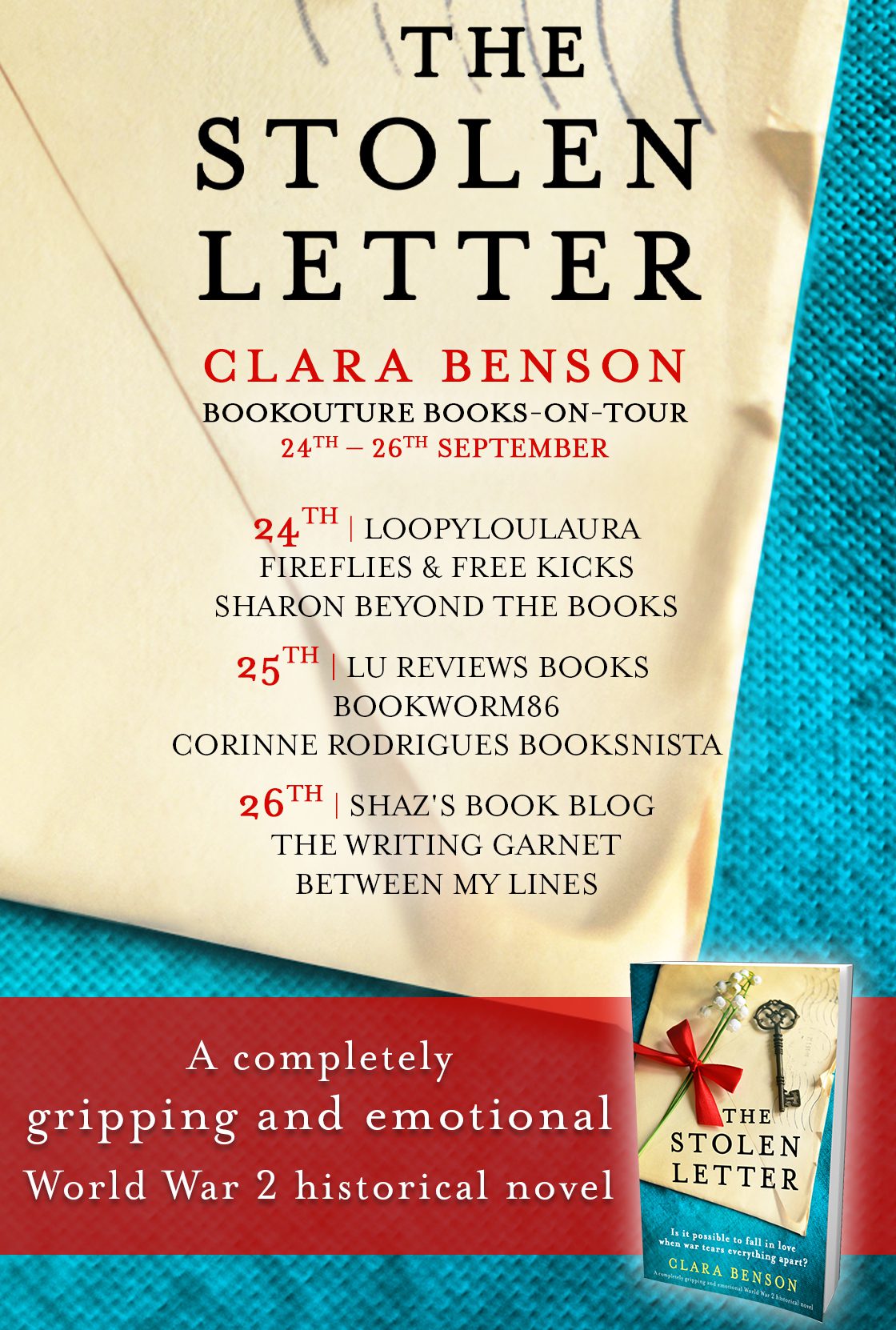 Media Kit:
Title:                  The Stolen Letter
Author:     Clara Benson
Publication Day:  24/09/2020
BUY LINKS:
Description:
The longer her imprisonment went on, the more she cast her mind back to the stolen hours they had spent together. His love had blown in like an unexpected breath of warm summer air, giving her the promise of life and joy. But now they had been torn apart and she was tormented by the thought that they might never be reunited.
Italy, 1938: When Stella arrives in Florence, it's love at first sight. She is wowed by the rolling hills dotted with olive trees, the buttermilk villas with shuttered windows and terracotta roofs that glow gloriously in the sunlight. Even the breeze holds the scent of freedom – freedom from England, where the shadow of her past haunted her.
Then there is Ted, an American journalist who is wild and mischievous, with an arrogance bordering on rude. Stella is infuriated by him – but she cannot deny the lure of the danger and excitement he promises.
But there is something dark under the bright surface of this beautiful country, with unspeakable tragedies just around the corner. When the Nazis take control of Italy, Stella and Ted – and whatever dreams the future held for them – are ripped apart. As bombs descend, destroying everything in their wake, there is nothing to do but sit in darkness, praying to see tomorrow.
And it seems that even in Italy, Stella's past has found her. Somewhere in the winding streets of Florence there is a letter that could change the course of her fate. Unknown to her, it holds a secret with the power to rewrite her past, and everything she has been running away from. But will she live to find it? And with the odds stacked against her, will she ever see Ted again?
This beautifully spun and stirring tale is about the impossible tragedies of war and the miraculous possibilities of love. Fans of Kristin Hannah's The Nightingale, Rhys Bowen's The Tuscan Child, and The Letter by Kathryn Hughes will be utterly captivated by this spectacular historical page-turner.
Readers absolutely love Clara Benson:
'Amazing… One of my favourite stories… A brilliant story that is full of twists and turns… I felt like I was on the edge of my seat the whole time while reading… A must-read.' Chells and Books, ⭐⭐⭐⭐⭐
'Oh my word, this was definitely an emotive and additive read, and then some… I felt myself well up… I fully immersed myself in the story and I knew that nothing much would be done for the rest of the day as I would be too busy reading!… I was too hooked… Superbly written… I became so emotionally involved with certain characters that every time they felt pain, I felt pain…The author uses such vivid and realistic descriptions that I actually felt as though I was part of the story myself.' Ginger Book Geek, ⭐⭐⭐⭐⭐
'Amazing… I truly loved this book… Clara Benson does a masterful job of bringing her characters to life.' Historically Yours, ⭐⭐⭐⭐⭐
'Stirring, captivating and electrifying… So poignant it could sever readers' heartstrings.' Bookish Jottings, ⭐⭐⭐⭐
'A beautifully devastating book. Highly emotional and utterly captivating from the first page to the last.' Loopyloulaura, ⭐⭐⭐⭐⭐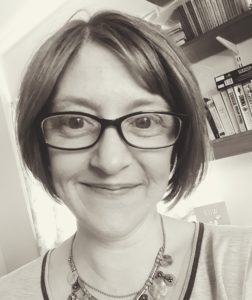 Author Bio:
Clara Benson is the author of the Angela Marchmont Mysteries and Freddy Pilkington-Soames Adventures – traditional English whodunits in authentic style set in the 1920s and 30s. One day she would like to drink cocktails and solve mysteries in a sequinned dress and evening gloves. In the meantime, she lives in the north of England with her family and doesn't do any of those things.
To find out about new releases and receive a FREE, exclusive Angela Marchmont short story, sign up to her mailing list at clarabenson.com/newsletter.
Author Social Media Links: