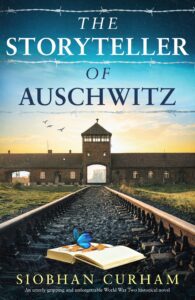 TRIGGER WARNING: Nazi brutality and Holocaust detail
Author Etty Weil is prevented from publishing any more books after the anti Jewish laws in France are revealed. She is determined that her voice won't be silenced but a stay in Drancy leads to deportation to Auschwitz…
The Storyteller of Auschwitz is an historical novel which begins in France in the early 1940s and then follows Etty's journey as the Nazi ideology is enforced.
Etty is a brave young woman who has abandoned her Jewish faith due to her unhappy childhood. But now she finds herself ostracised for being Jewish and meets others of her faith who restore her belief in the good in the world despite the evil of the Nazi doctrine. Her safety is endangered at every turn and she is eventually captured and sent via Drancy to Auschwitz.
The book is written in the first peron from Etty's perspective. It is hugely emotive and deeply personal. Etty's life almost leaps from the page, vividly described and graphically detailed about her experiences and feelings. Amongst the horror of her experience, Etty learns about the strength of human spirit. This book is incredibly powerful and I was swept up in her life. She maintains her hope and therefore so did I, despite the awful things she witnesses and endures.
The strength of friendship, community and faith are important themes in the book. I liked the inclusion of traditional stories to inspire and console. Forgiveness is also crucial to the plot as Etty and Tomasz meet sporadically throughout the book, misunderstanding each other.
The Storyteller of Auschwitz is both beautiful and terrible, full of the brilliant light of spirit whilst not shying away from the hideous depravity of the Holocaust.
Book Description:
Auschwitz, 1942: The Nazis have already cut so many lives short, but can a person truly die if their story survives? I have to make it out. The world needs to know what's happening here…
Stumbling through the terrifying wrought iron gates of Auschwitz, Jewish author Etty Weil longs for her apartment overlooking the Seine, where she used to laugh with friends, her shelves full of records and her beloved typewriter by the wide window.
Now she looks on in horror as a young girl, Danielle, is ruthlessly torn from her sobbing mother. Etty does the only thing she can to help: trapped inside the maze of barbed wire, she befriends fourteen-year-old Danielle and promises to cherish her like a sister.
Every evening, Etty tells Danielle stories, building a beautiful world of imagination and hope to escape into. Soon, Etty realises that the other women in their cramped hut are listening too. She encourages them to share their lives, to talk about their darling children, their love affairs and the beloved family they've already lost. Etty knows she must survive this terrible place: if only to keep her promise to these brave women that their stories will not be forgotten.
But the more hope Etty gives Danielle, the more chances the young girl begins to take, rebelling against the brutal SS guards. Etty tries to protect her, risking her own life and the stories she promised to save. But one day, Danielle goes too far… Will Etty stop her in time to save her? Or will Etty pay the ultimate price for the only thing truly worth dying for: love?
Fans of The Tattooist of Auschwitz, The Nightingale and The Choice will lose their hearts to this devastatingly beautiful and hopeful novel. The Storyteller of Auschwitz is a heartbreaking read about finding something to live for when all seems lost.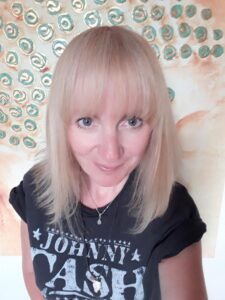 Author Bio:
Siobhan Curham is an award-winning author, ghost writer, editor and writing coach. She has also written for many newspapers, magazines and websites, including The Guardian, Breathe magazine, Cosmopolitan, Writers' Forum, DatingAdvice.com, and Spirit & Destiny. Siobhan has been a guest on various radio and TV shows, including Woman's Hour, BBC News, GMTV and BBC Breakfast. And she has spoken at businesses, schools, universities and literary festivals around the world, including the BBC, Hay Festival, Cheltenham Festival, Bath Festival, Ilkley Festival, London Book Fair and Sharjah Reading Festival.
Buy Link:
You can sign up for all the best Bookouture deals you'll love at: http://ow.ly/Fkiz30lnzdo