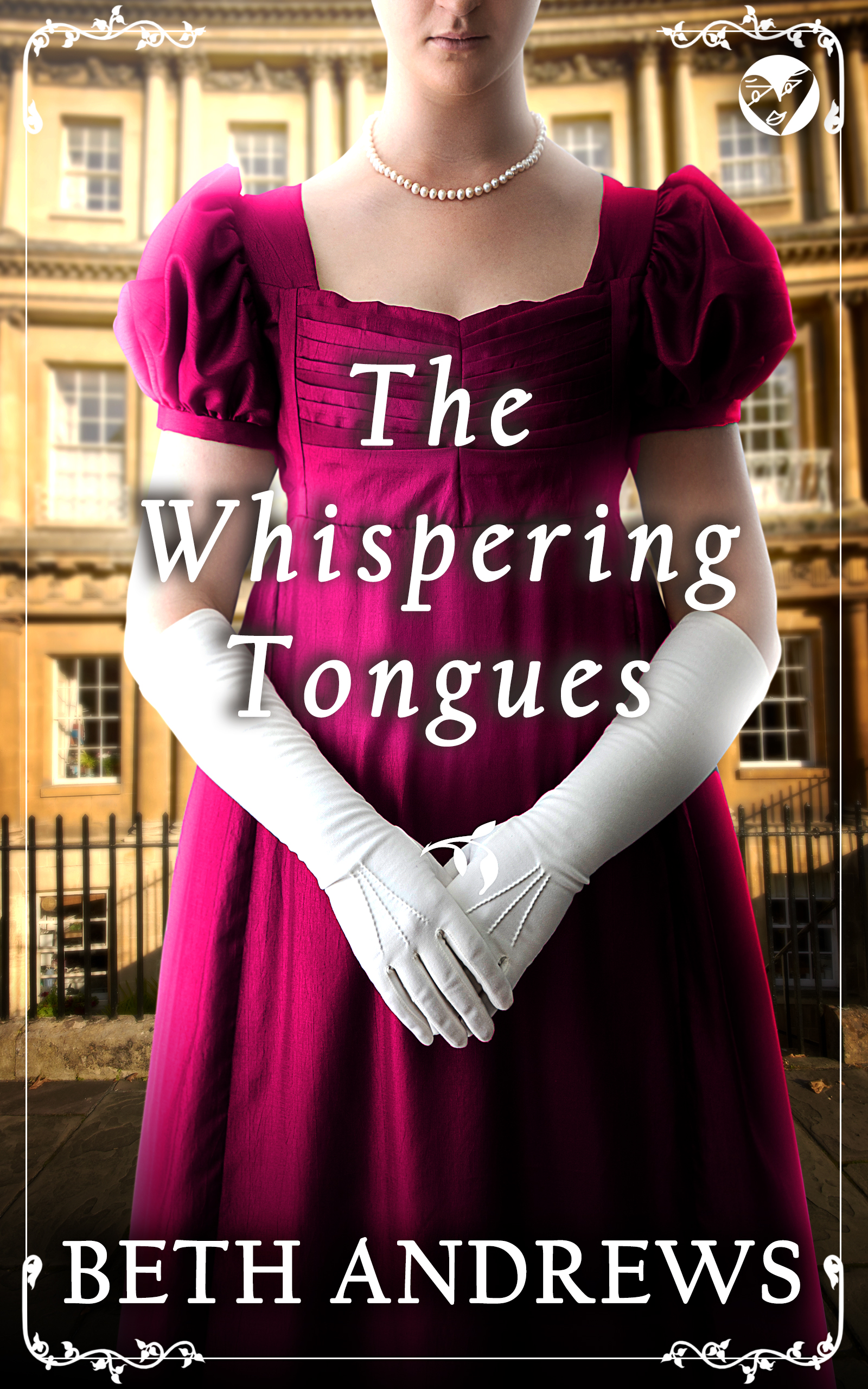 TRIGGER WARNING: anti Semitism
Anthea Halliwell has reached crisis point. Her father is almost bankrupt and about to move in with his lover, she herself has no prospects after a false accusation of theft. Lucky to escape the hangman's noose, Anthea asks her father's business associate for help setting up a shop. Instead Gideon offers her marriage…
The Whispering Tongues is an historical romance and mystery novel set during the regency period. This is the third book in the series and I am not sure if there are spoilers from previous books.
Anthea has been a social pariah since she was accused of stealng a friend's necklace. Now her father's gambling means the family are going to lose their home. She is offered the chance to change her prospects when Gideon proposes. He has admired her from afar and now she allows her own feelings to lead her choices. The match is a physical and emotional one. I did tire a little of the frequent inappropriate comments about their sex life but their relationship is refreshing.
Personally, I enjoyed the mystery side of the plot. Gideon calls upon investigators John and Lydia Savidge to help clear his wife's name. I think that the culprit was easy to anticipate but I enjoyed watching how their story unravelled. There is a lot of drama and danger, especially for Anthea, as the net closes in on the real thief.
The Whispering Tongues is an entertaining novel and I shall look out for more books by this author.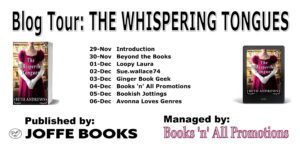 THE WHISPERING TONGUES BY BETH ANDREWS
DISCOVER A SUMPTUOUS REGENCY MURDER MYSTERY FROM YOUR NEW FAVOURITE AUTHOR, BETH ANDREWS.
Anthea Halliwell's life was ruined by scandal. Her once-bright future was cruelly taken from her the moment she was accused of theft. For seven long years she has been shunned by society, her reputation in tatters.
To make matters worse, her father loses their fortune to gambling, and Anthea is forced to ask the handsome Gideon Rodrigo for help.
But instead of giving her money, he asks for her hand. What may be a marriage of convenience for Anthea is a life-long dream for Gideon. He's admired and loved her for years.
Now he will do anything to clear his beloved wife's name. Gideon enlists the help of John and Lydia Savage, a couple known for their sleuthing skills, to clear Anthea's name.
While tongues wag and suspicions mount, John and Lydia suspect more than theft and slander are at play. Someone is killing to keep their secrets hidden.
If Anthea is to have any chance at happiness, she must catch a killer, clear her name and restore her reputation.
Fans of Julia Quinn's Bridgerton, Janice Hadlow, Mary Balogh, Eloisa James, Lisa Kleypas or Jane Austen will love this charming Regency murder mystery.
WHAT READERS ARE SAYING ABOUT BETH ANDREWS:
"I enjoyed reading this book. It is a nice blend of mystery and Regency romance." Kindle customer
"Delightful! A very fun read." Amanda R. P.
"A charming little romance with the added intrigue of a murder mystery." Connor
"Excellent and very different! I really enjoyed this book." Emily A.
"Very well written and delightfully entertaining. Enjoyed this book, the story and the time period. Absolutely charming!" Phyllis
"The writing is light and whimsical and the plot and characters clever and well-thought out." Paula
ALSO BY BETH ANDREWS
SUSSEX REGENCY ROMANCE SERIES
1: HIDDEN IN THE HEART
2: THE UNFORGIVING EYE
3: THE WHISPERING TONGUES
STANDALONES
LOVE AND FREINDSHIP (SIC) AND OTHER DELUSIONS

BETH ANDREWS
Beth Andrews (a.k.a. Paul Bethel) was born and raised in Nassau, Bahamas. At the age of about seven, 'Beth' was reading lurid and completely inappropriate tales of murder in True Detective magazine — which may explain her somewhat twisted sense of humour. Writing soon followed. Graduating to Georgette Heyer and Jane Austen, Regency romance and mystery was a natural progression — though Paul still indulges in scribbling occasional contemporary stories and song lyrics just for fun, as well as non-fiction articles and essays for Jane Austen's Regency World. Paul also enjoys music, gardening, travel (pre-pandemic, of course) and the beach.
BOOKS BY BETH ANDREWS
STANDALONE NOVELS:
LOVE AND FREINDSHIP (SIC) AND OTHER DELUSIONS
SUSSEX REGENCY ROMANCE SERIES:
HIDDEN IN THE HEART

THE UNFORGIVING EYE
FOLLOW BETH ON