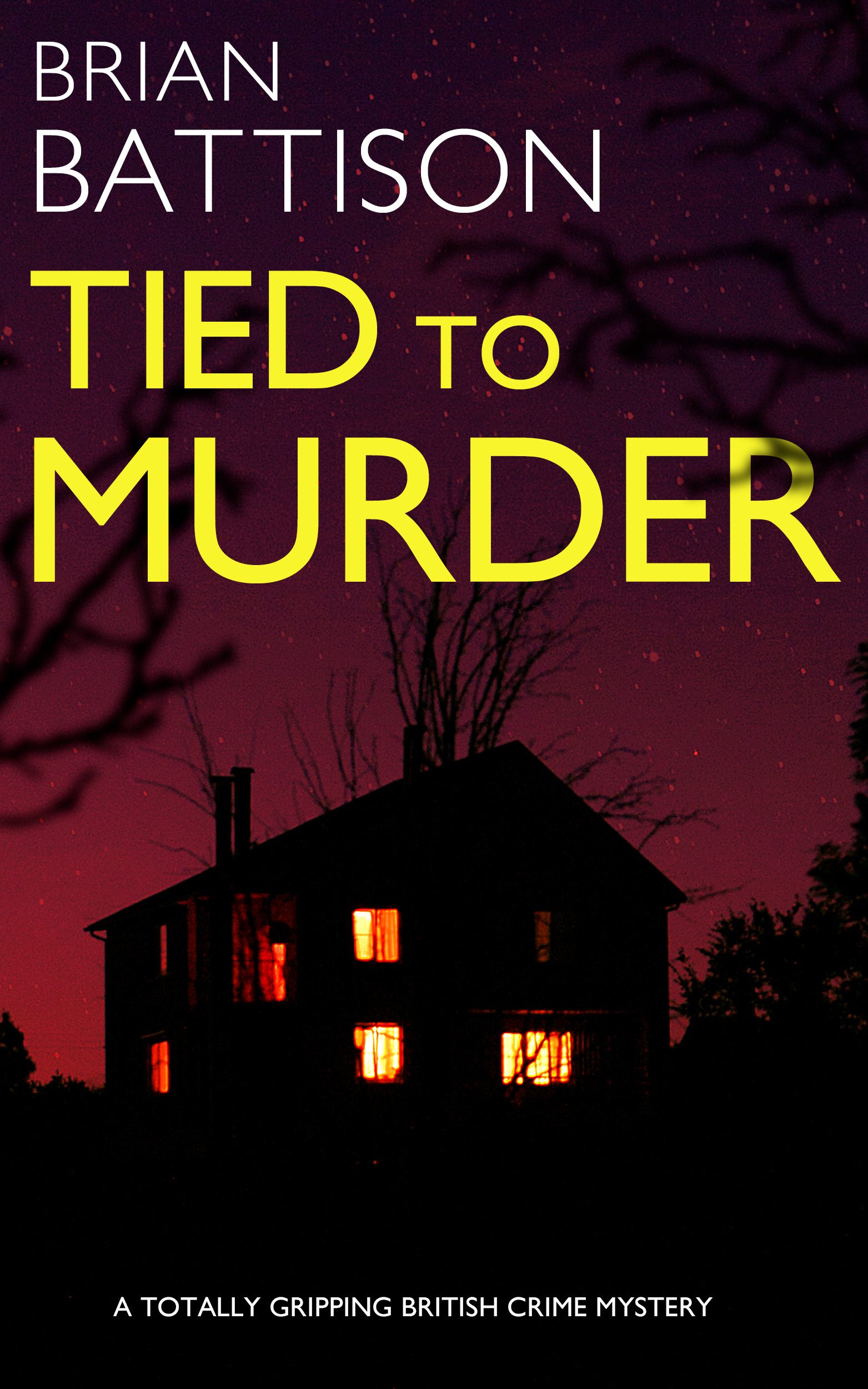 Stella Carway is murdered in her home and a bow tied around her neck. Her marriage was far from perfect but the lead detective Jim Ashworth is not convinced that her husband is the killer. The police investigation uncovers lies, money and sexual secrets but who wanted Stella dead?
Tied To Murder is a police crime thriller originally published in the 1990s. Some things do date the book a little such as the cost of houses and the lack of technology. However, I found it refreshing to revisit the era in which I was a teenager!
The murder occurs at the very beginning of the book and we see it in detail but it doesn't seem gratuitous. We then discover that Stella wasn't the nicest of people and the number of suspects grows rapidly.
The book centres around the two main detectives investigating the murder of Stella. Jim Ashworth is older and holds a superior rank to Owen Turner but they begin quite friendly and respectful of each other. However, differences in their opinion of Stella's husband's potential guilt as well as developments in their personal lives, drive the two officers apart.
We are shown the human side of both Jim and Owen by seeing them in their home contexts with their wives. In particular, Owen's home life is in turmoil as he and his wife Karen bicker constantly and he turns to a female colleague for solace.
Tied To Murder is a very enjoyable police mystery and I look forward to reading more books by Brian Battison as Joffe book republishes them.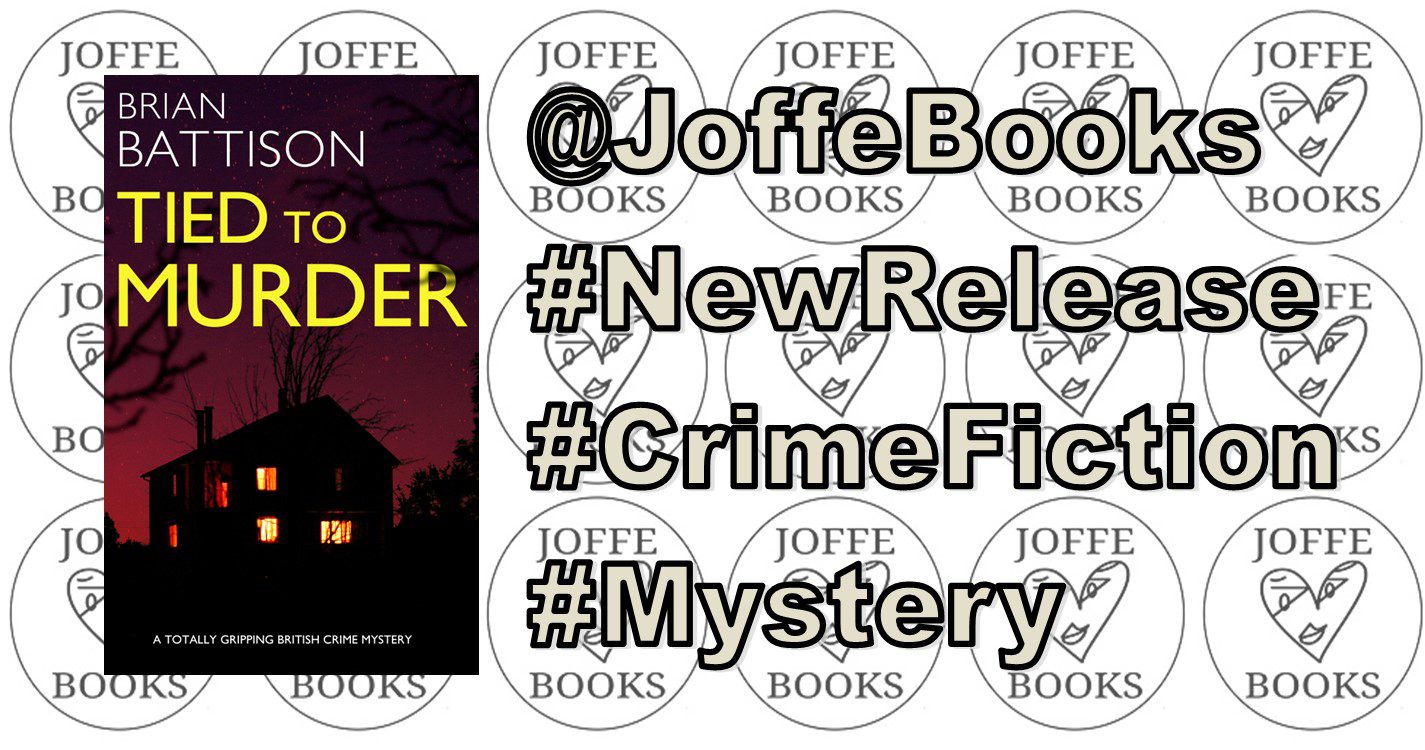 TIED TO MURDER a totally gripping British crime mystery
DISCOVER YOUR NEXT FAVOURITE CRIME MYSTERY SERIES!
Meet Chief Inspector Jim Ashworth. An old-school detective who knows how to handle the law, and himself.
Please note this was originally published as The Christmas Bow Murder.
Blonde, attractive Stella Carway is found murdered. A blue bow is tied around her broken neck and her near naked body displayed like a bizarre gift.
Her stormy marriage immediately points to her evasive husband, Steven, as the killer. But Chief Inspector Jim Ashworth is not so sure.
This complex mystery will have you turning the pages until the stunning conclusion.
Perfect for fans of Peter May, Peter James, James Oswald, Alex Gray, Roger Silverwood and Helen H. Durrant.
"Battison, a dab hand with a satisfyingly tricky plot, puts a fresh face on it all. This debut book is a welcome end-of-year surprise." Wall Street Journal
"Battison plots his tale well." Publishers Weekly
MEET THE DETECTIVES
Chief Inspector Jim Ashworth is a 30-year veteran policeman with a fierce pride in his job. His position has been questioned by his boss, who insists that CID must be modernised. Despite his slightly hostile brown eyes and harsh exterior, he is a loyal and kind soul.
DS Owen Turner is a skilled detective, opportunist, and the man lined up to take over from Ashworth. Turner is the complete opposite to his superior. He's tall, good-looking and always expensively dressed.
THE SETTING
Bridgetown is a typical East Midlands town: its nucleus made up of thatched cottages, stone terraces and council properties surrounded by modern estates of detached homes. The busy high street is always bustling with shoppers, particularly on market day when the roads are lined with stalls of all shapes and sizes. The River Thane runs through the small town and is spanned by an impressive stone bridge with seven arches – a historical landmark from which the town derived its name.
DETECTIVE JIM ASHWORTH SERIES
Book 1: TIED TO MURDER