*I received a free copy of this book and will be compensated for my time
Get those brains working with some tricky riddles!
There is plenty of family fun to be had with The Tricky Riddles Book For Smart Kids. It contains over 300 riddles, brain teasers and trick questions to get minds of all ages working hard. Some are classics that I remember from my own childhood but others have a distinctly modern edge.

There are spaces in the book so your child could write in their guess at the answers which are printed at the end of each section. Dotted throughout the book are illustrations to enjoy.

All riddles are suitable for ages 7+ but I think life experience helps in answering lots of the questions so younger children may find it trickier than older ones (even adults may find some hard!) There is a real feeling of pride when you guess one right 🙂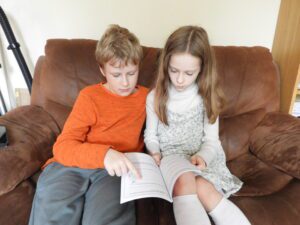 You can receive a certificate from the author, brilliantly adding to your sense of achievement!
The Tricky Riddles Book For Smart Kids has an RRP of £9.99 and is available from book stores online and on the high street, or available through Amazon.