Kate Wogan and Helen Faulkner have joined forces again to improve social skills in children. Two new Uh Oh Milo books have been published using fun illustrations and gentle rhyming text to suit young children.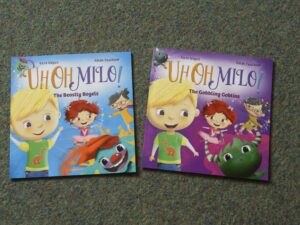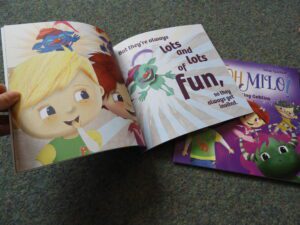 Earlier this year I was kindly sent the first in the series to review. In The Impolite Imps, children are encouraged to use 'please' and 'thank you'. Now other social skills are brought to life in an engaging way: table manners and playing together considerately.
In the Gobbling Goblins, Gran needs to teach the guests how to behave at the table. Milo and Mary are stunned by the lack of table manners! Can the family have a meal in peace, using cutlery and being polite?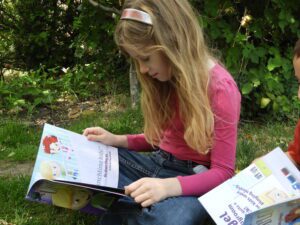 In The Beastly Bogels, the children want to have a nice game but it is ruined by rough behaviour from their visitors. Will the toys get broken or the children get hurt? Luckily Gran is on hand again to make sure playtime is fun for all.
The Uh Oh Milo books use simple language that even young children willl understand. Children will be able to see the 'bad' behaviour demonstrated by the imps, bogels, goblins, but may not always apply the rules so this is a fun and subtle way to reinforce behaviour ideals.