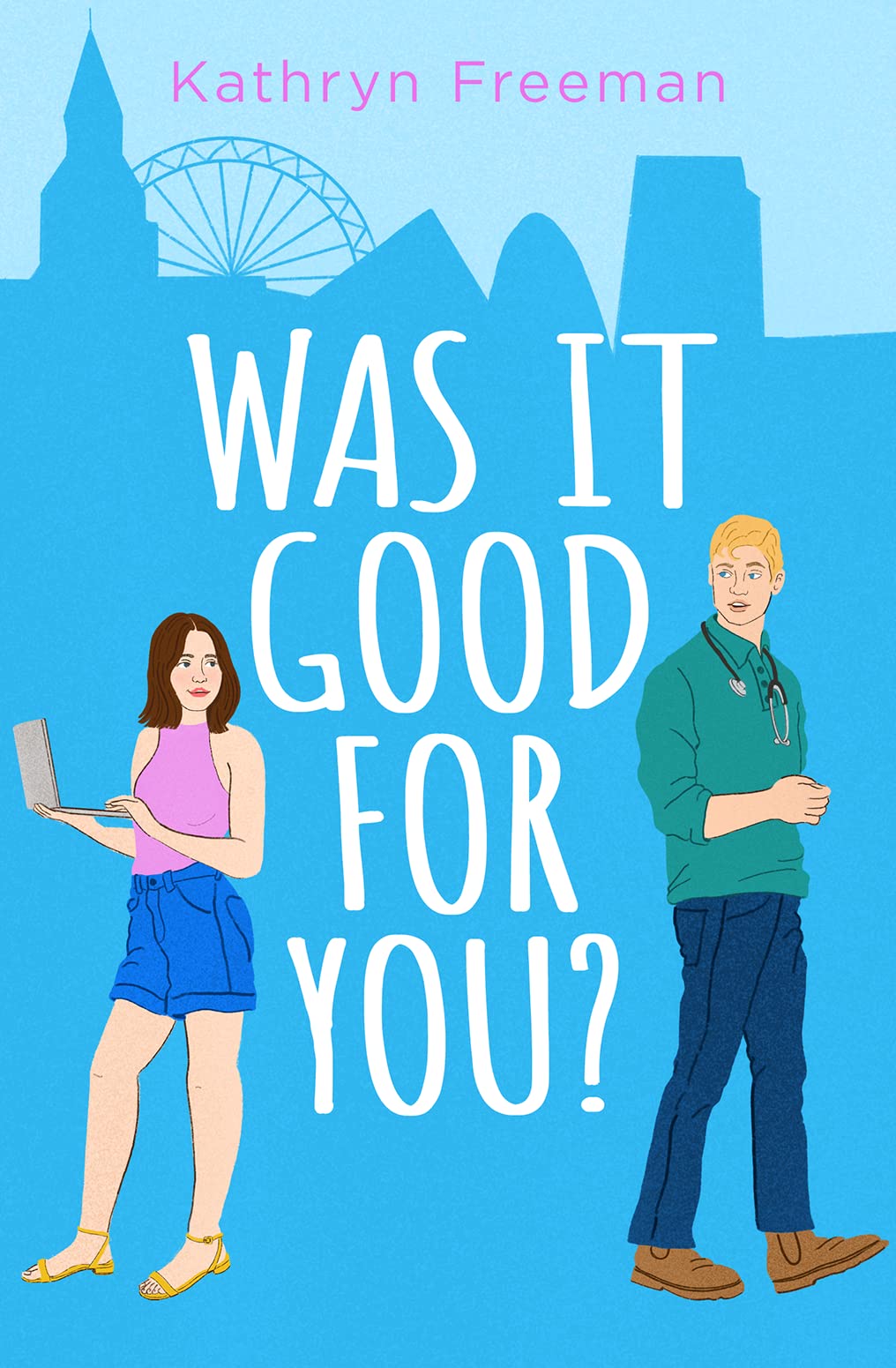 Sophie uses spreadsheets to keep her life organised. From food to places to visit, from pedicure appointments to exercise. Even her lovelife has a spreadsheet as she tries to avoid any more disasterous relationships. But she accidentally sends a copy of her spreadsheet to all her contacts and some aren't happy at the ratings…
Was It Good For You? is a romantic comedy about a couple whose date doesn't go well and they challenge each other to ten more dates.
Sophie has been hurt in the past and now wants to avoid time wasters. She assesses her dates on a range of elements including looks and humour. Her date with Michael does not go well and he scores a measly 2.5 out of 10. When he sees his rating on the spreadsheet, he is upset and determined to show that her method is too impersonal while she is equally determined to proved that spreadsheets are perfect.
Each chapter is split into two parts to show Sophie's viewpoint and then Michael's.  They have both had heartache in their past and have had different ways of dealing with it. Sophie has dated lots of men but her spreadsheet tells her when to give up. Michael has hidden himself away whilst caring for his grandmother. I could see both points of view and liked both main characters so I really wanted them to end up together and happy.
Was It Good For You? is a light hearted romance novel with a gentle comedy.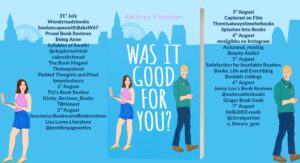 Was it Good For You?
If you're not a ten on Sophie's spreadsheet, you're never getting her between the bedsheets…
No aspect of Sophie's life goes unrecorded in her Excel spreadsheets, so when she accidentally sends it to her entire contact list instead of just her best friend, Sophie has a lot of uncomfortable explaining to do.
First on the list? Dr Michael Adams. After a disastrous first date, Michael scored a '3' on Sophie's 'love life' tab, but when she shows up to apologise for sharing his result with the world, he issues an unexpected challenge: ten dates to prove that love can't be calculated by an equation or contained by boxes on a spreadsheet.
Sophie isn't someone who's used to thinking outside the digital box, but there's something about Michael that makes her want to take a chance…
Purchase Links

Author Bio – A former pharmacist, I now write romantic comedies; books that bring a smile to the face, but also a lump to the throat. Mr Right Across the Street won the RNA Award for Romantic Comedy in 2022.
With a husband who asks every Valentine's Day whether he has to buy a card (yes, he does), the romance is all in my head. Then again, his unstinting support of my career change proves love isn't always about hearts and flowers – and heroes come in many disguises.
Social Media Links –