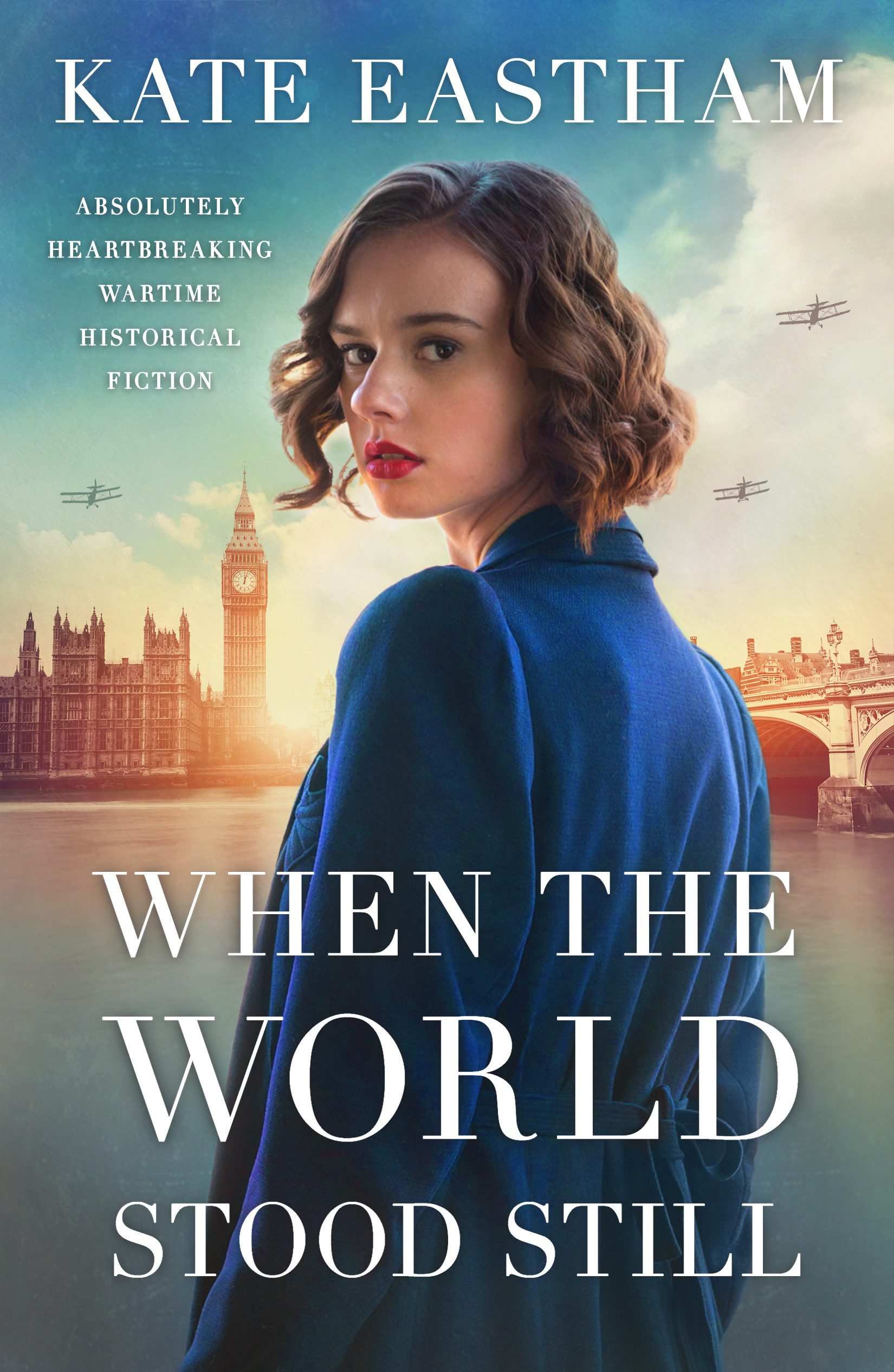 Trainee nurse Emily Burdon is working in a London hospital at the end of World War One. She dreams of peace and the safe return of her fiance Lewis who is fighting in France. But then the globe faces a new threat as the war ends but the far more deadly Spanish Flu is unleashed. Will Emily get her happy ending…?
When The World Stood Still is an historical drama and romance. The relationships between staff and patients as well as the medical detail is reminiscent to me of Holby City set 100 years ago. Highly dramatic and thoroughly enjoyable. My only criticism is that it was over too quickly and I felt the ending was a bit rushed. I want more! I'd love this to be continued in a sequel…
Emily is a determined young woman, passionate about her career but ready to give it up for love. She is dedicated to her career but also prepared to throw it away for family and love. She makes friends easily and is popular in her nursing team as well as amongst the patients.
Ooh I got angry with Lewis when he arrives back on the scene! We see chapters of him in France and he seemed a likeable chap but when he gets back to London there are secrets which I won't spoil as well as the changes due to his experiences in the trenches.
The juxtaposition between the Spanish Flu and the current Coronavirus was hugely enjoyable. The protective measures and horrendous experiences in the wards is highly emotional and authentic, even more so given the current global situation. I thought the medical cases and WW1 experiences were handled sensitively but author Kate Eastham doesn't pull any punches.
When The World Stood Still was hugely enjoyable, rich in history and drama.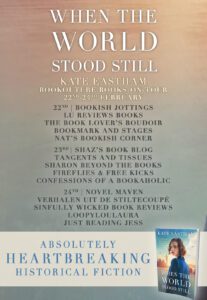 When The World Stood Still book description:
The nurses were putting in twelve-hour shifts now, day and night. Emily felt broken inside, dried out, not even capable of tears. They were short-staffed after a softly spoken Irish nurse, who'd only been with them for four days, had died from the deadly flu and two more had fallen ill. And more patients were coming in every hour, though the hospital beds were already full…
1918. Twenty-year-old Emily Burdon has been training as a nurse in London, learning on the job as she tends to patients from the crowded poorhouses that ring the hospital as well as wounded soldiers returning from the war. She pours her heart into her nursing while she waits for happier times – peace in Europe and the return of her childhood sweetheart Lewis from the Western Front.
But when the deadly Spanish Flu arrives in London on the heels of the war, Emily's faith and courage are put to the test. All around her men and women in the prime of their lives are wasting away, and until a cure is found there is nothing for Emily and her colleagues to do except make them comfortable, treat them as best they can… and, eventually, ease the pain of their passing.
But then Lewis catches the deadly flu himself on his way back home, just as a new doctor is transferred to head up Emily's ward. From the distant land of Prince Edward Island in Canada, Dr James Cantor is the first of a generations-old farming family to have left the island, and wartime London feels a long way away from the rugged beauty of his homeland. But despite their differences, he and Emily find common ground in their passion for helping patients and stopping the spread of the disease. But with life forever changed around her and Lewis' future hanging by a thread, can Emily survive the most terrible epidemic in the history with her life – and heart – intact?
A heartbreaking historical novel based on true history – emotional and unforgettable. Perfect for fans of Jean Grainger, The Beantown Girls and Diney Costeloe.
Author Bio:
A change in circumstance meant Kate Eastham made the shift from a career in nursing to being a carer for her partner. Determined to make the most of this new role 'working from home' and inspired by an in-depth study of the origins of nursing, she wrote her first novel at the kitchen table. Miss Nightingale's Nurses was published by Penguin in 2018, closely followed by three more in the series. With her passion for history, Kate aims to make visible the lives of ordinary yet extraordinary women from the past. Her current historical fiction is set during the World Wars and will be published by Bookouture.
Buy Link: