Last month I posted to raise awareness of the amazing work done by Alder Hey Children's Charity to support the research which leads to innovations and new treatments for children.
Today I would like to share with you 'Archie's Story' and raise awareness about the amazing work that

Alder Hey Children's Hospital

do each and every day. Every year Alder Hey cares for over 275,000 patients and their families.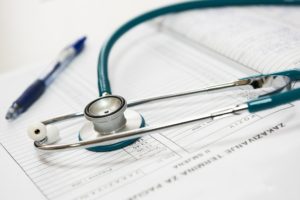 Archie's story showcases the difference the Liverpool based hospital makes to the young patients who benefit from receiving the very best treatment on offer, and their families who need ongoing support.
Archie's Story
In March 2014, Archie was flown to Alder Hey from his local hospital on the Isle of Man with a suspected infection. It began when Archie started to complain about backache. The pain became severe and after a couple of trips to his local surgery, he was taken by ambulance to the Intensive Care Unit (ICU). His condition rapidly deteriorated and he needed to be sedated and brought to the ICU at Alder Hey. As he was fighting for his life, doctors decided that in addition to ventilation he needed to be connected to an Extracorporeal Membrane Oxygenation (EMO) machine which took over the function of the heart and lungs, helping deliver oxygen into his blood.
Blood tests finally confirmed he had a Staphylococcus infection, which is a group of bacteria that produce a rare toxin called Panton-Valentine Leukocidin (PVL) targeting his heart, lungs and muscles. The infection had caused severe sepsis and he had to be sedated for three weeks so they could provide the necessary intensive treatment. After 47 days of ICU, Archie was able to be moved to Alder Hey's specialist neurology ward for rehabilitation and spent a total of four months in hospital.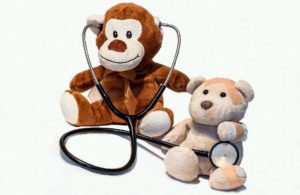 From day one, Archie's parents agreed for medical staff to involve Archie in research. During his time in ICU, he had blood taken regularly as part of his care, a small amount of which was used for research. The study looked at reasons why people may suffer from life threatening infections and why different people with the same condition may have more or less severe responses.
After a lot of treatment, Archie was able to return to the Isle of Man and has continued with physiotherapy. He no longer uses a wheelchair and is progressing well. It's been over a year but Archie is working hard to recover. In April 2015 he was invited to address a one day infection conference in Liverpool and he spoke poignantly about the importance of early diagnosis of sepsis, knowing it could have been a different story if he had not received life-saving treatment at Alder Hey.

Children's health around the world will benefit from the research conducted at Alder Hey. Archie's is just one story.
This is not just for OUR children: it is for ALL children.
Please support their research for children everywhere, our future.
*I was asked to raise awareness of Alder Hey Children's Hospital. I have not received payment and all opinions are my own.