I have only ever carved a pumpkin once and it was hard work as well as wasteful as we are not keen on eating pumpkin.

So this year I wanted to let the kids have some fun but not waste food. We always have oranges and easy peelers at home and the orange colour is perfect for Halloween!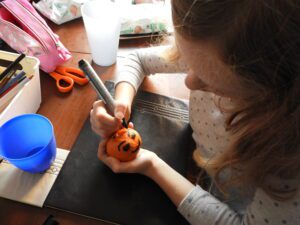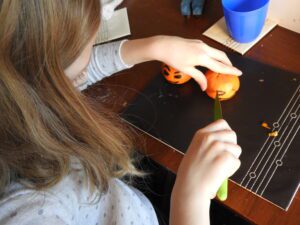 I let Anya loose with a black pen and a knife to create two different designs. The only limit is your imagination! Using smaller fruit makes it easier for children to get involved as it is easier to handle and cut through.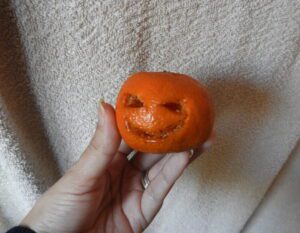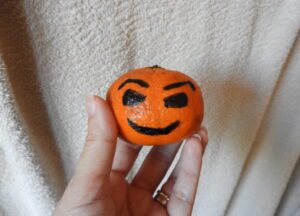 The orange with the cut out design goes manky quickly making it like a Walking Dead version of the pumpkin face! So I would advise eating within 24 hours of carving if you are planning them to be part of a display that is edible.

Anya was very proud of her 'pumpkins' and this is definitely something we will be trying again. Maybe we'll try apples next time for something different…?