Back in February, we collected a free visit coupon from a newspaper for a National Trust property. We chose to go to the Vyne near Basingstoke and took the dogs to help us explore.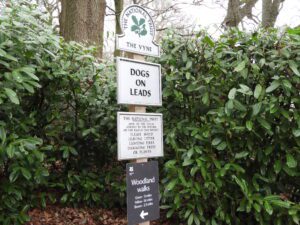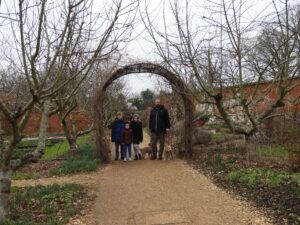 In the winter months, there are delicate snowdrops but few other pretty plants, and the walled gardens hint at the splendour of the summer. The oak tree is HUGE and has witnessed a lot of history in its 650 year life, including visits from Henry VIII and his first two queens.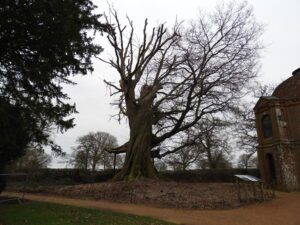 We enjoyed a walk along the river and observed the remnants of a bridge. There is a lot of marshy land too and hideouts for twitchers.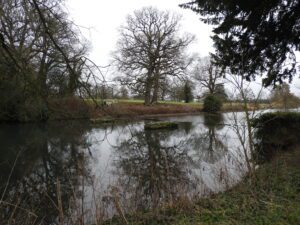 The house itself opens a little later in the day. We were among the first group of visitors and the guide refused us entry until he had told us lots of details. Usually I would have been fascinated but, as Chris was waiting with the pups, I was eager to explore quickly!
Inside, the house has some magnificent features and I would like to go back to explore at a more leisurely pace.
The Vyne was an enjoyable day out in the winter and I would love to visit in summer to see the garden in full bloom and see the house in golden light.