Well this was a no brainer really, wasn't it?! Before we went Anya announced she thought trains were boring but then she was just as spellbound as the rest of us…
The railway has an exhibition room and museum to trace the history of steam. The kids loved having a chance to fire an engine and then act as guards.
The playground is right next to the cafe so perfect for enjoying a cuppa while the kids play and the train climbing frame is ingenius!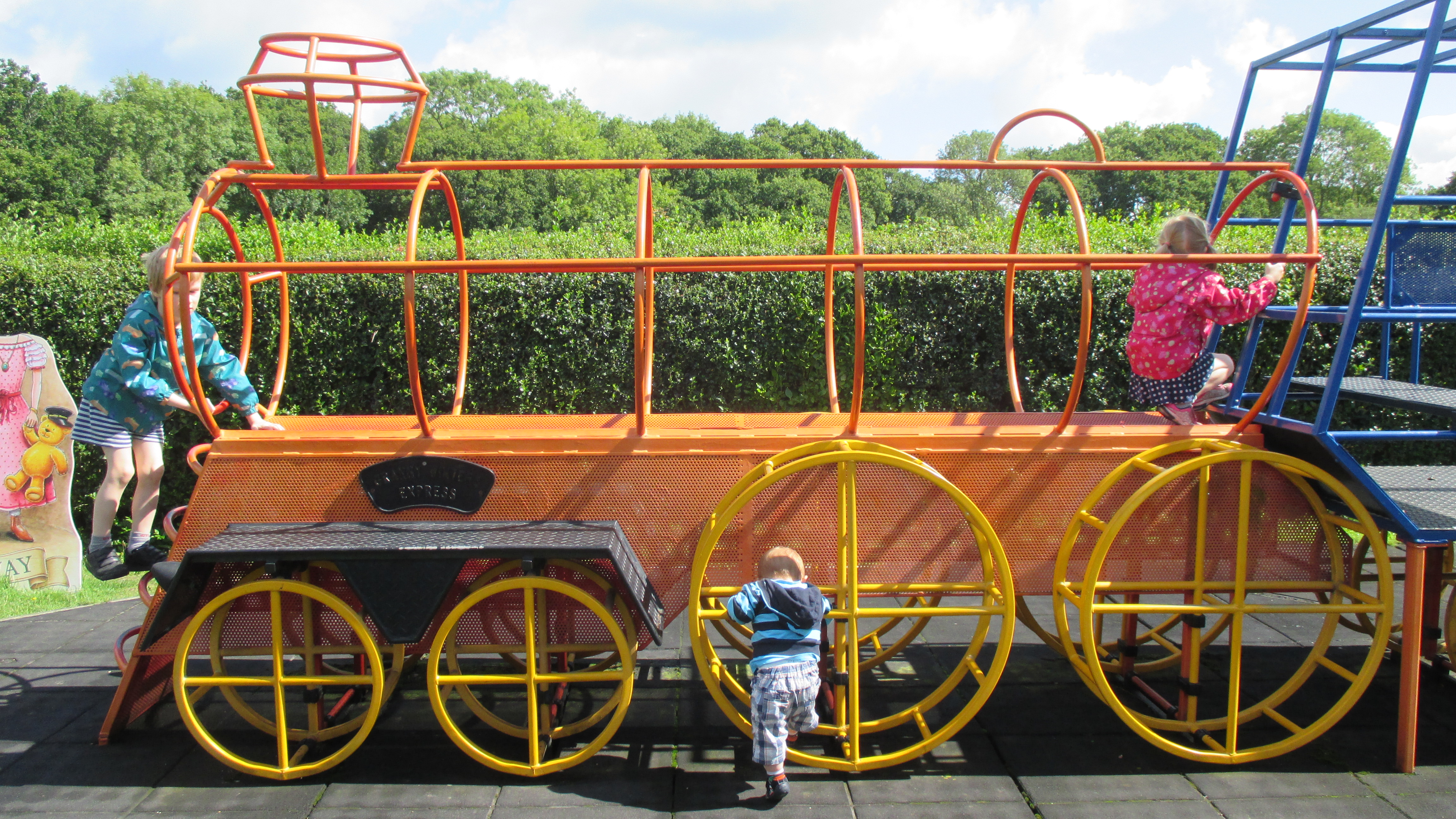 The day we visited the railway had a special event on: the Railway Folk. There were people dressed as different characters including the notorious Dr Beeching (boo hiss!). Children could interact with the characters and collect stickers. There were also family entertainers, stalls selling sweets and candy floss (yay!), a falconry display and a circus workshop.
We went along to Circus Sensible in the Big Top. I've never been to a circus before and neither had the kids. The two performers were amazing (Anya's face is concerned because one just 'ate' a balloon). They had the whole audience captivated for a whole hour with jokes, juggling, balloon and magic tricks. I really couldn't believe the kids sat there and watched the whole show! It really was captivating even if we did get squirted with water!
We headed back to the cafe for lunch. The food was great (I do consider myself a chip connoisseur!) and reasonably priced. And they had a gluten free pud which was delicious!!!

We then enjoyed some more relaxing train rides through the beautiful Isle of Wight countryside.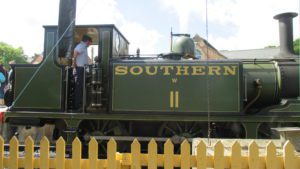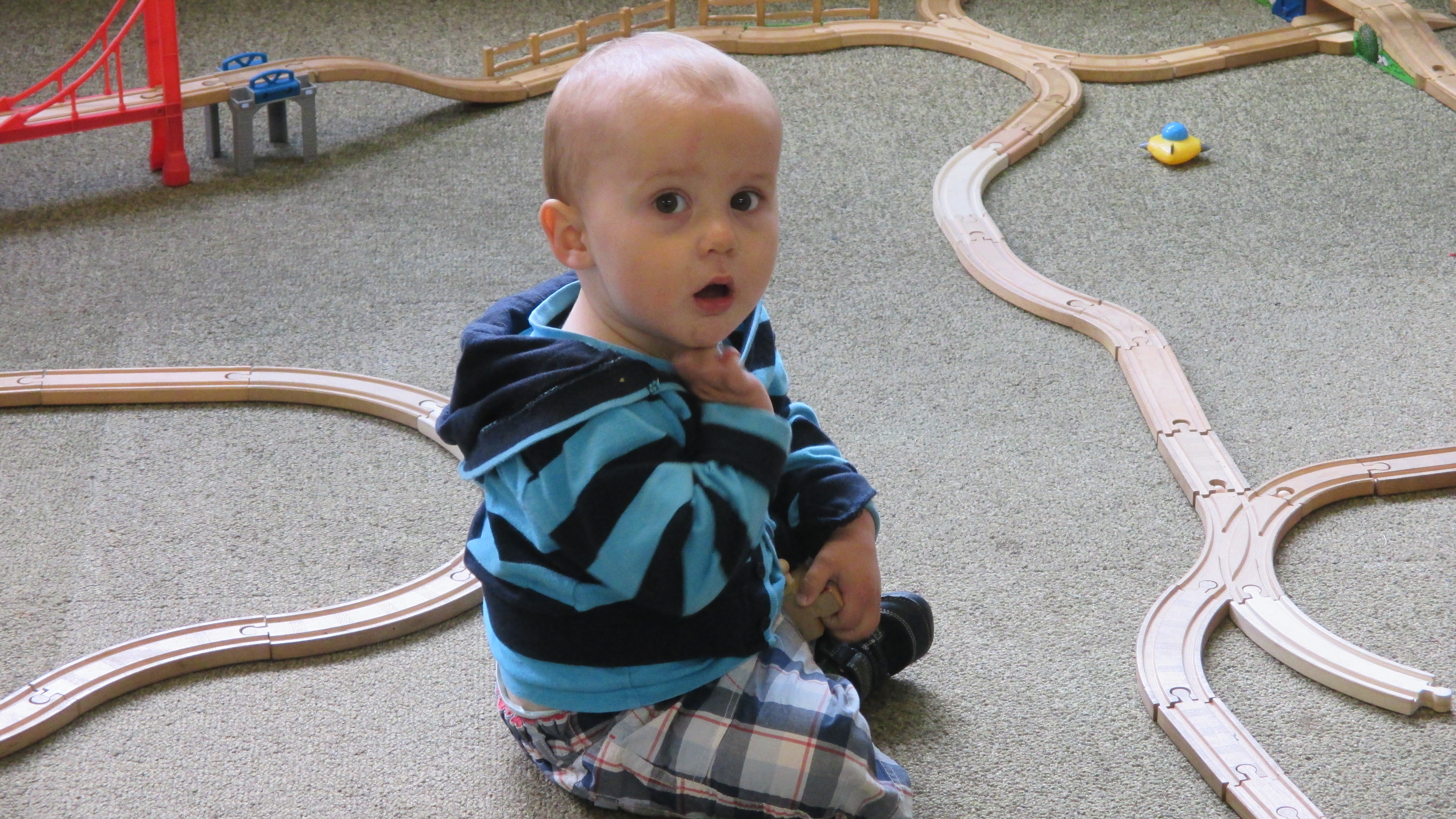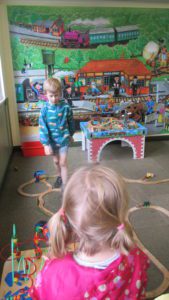 Our day out on the steam railway was packed with fun, and did I mention my absolutely fabulous wheat free pudding treat? 🙂