After our visit to Jane Austen's House in Chawton, we followed the great author's steps around the village before making our way to the local church and her brother's home: Chawton House.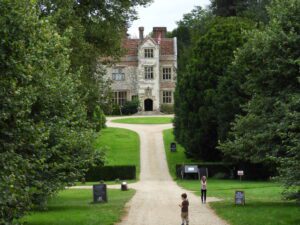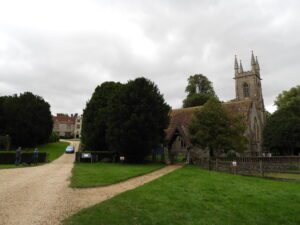 Unfortunately St Nicholas' Church is closed on Fridays so we didn't get a chance to peek inside. We admired the outside of the building and enjoyed the tranquility of the churchyard.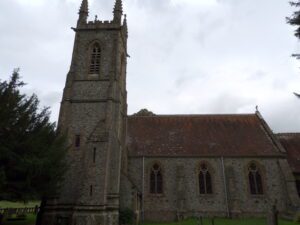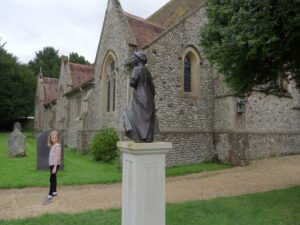 The grounds contain a statue to Jane Austen but her actual tomb is in Winchester Cathedral which we visited a couple of years ago. Jane's mother and sister are buried in St Nicholas' churchyard.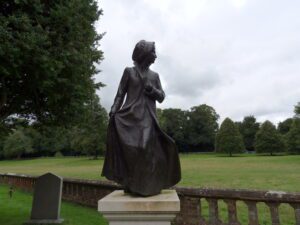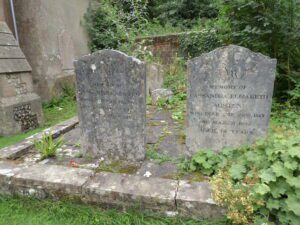 Moving on to Chawton House or the Great House as Jane described it in her letters. Her brother Edward was adopted by the childless Knight family (who were distant relatives) and inherited the property in 1794, giving Jane and sister Cassandra as well as their mother a house on the estate.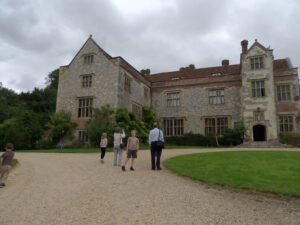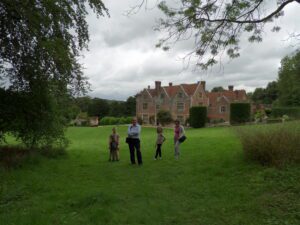 The property is beautiful, with some of it dating from the 1580s. You need to book tickets in advance but tickets are valid for a year. There is a tearoom and snack shack for refreshments.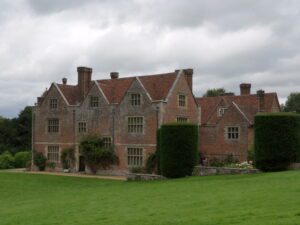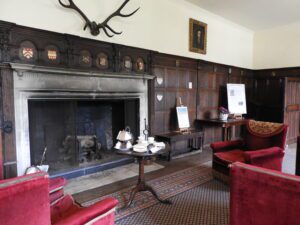 There is a one way system in operation but we had plenty of time to explore each room and its artefacts. There are signs in every room with interesting things to note and I can't wait to go back and try to read them all.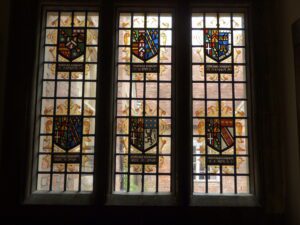 There are extensive grounds to explore, with longer and shorter routes mapped out depending on your walking requirements.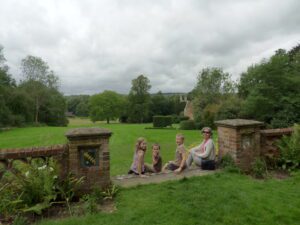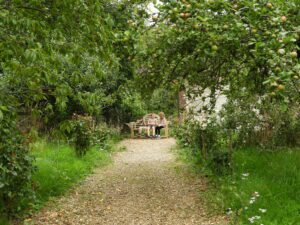 We spent a couple of hours at the church and Chawton House. We could probably have spent longer but the children were tired (we've all got less stamina for days out as we're out of practice!)