I had some white chocolate to use up after making my white chocolate and blueberry mousse so I started playing around with ideas for a souffle. I'd never made one before so wasn't sure what to expect. Most recipes online are for dark chocolate versions so I have no idea if mine is comparable but it was tasty!

Ingredients
160g white chocolate
160g cream cheese
4 eggs, separated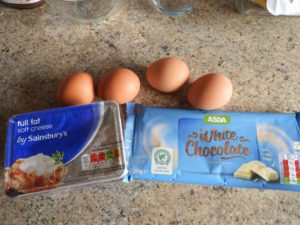 Method
Melt the chocolate and cream cheese over a pan of simmering water.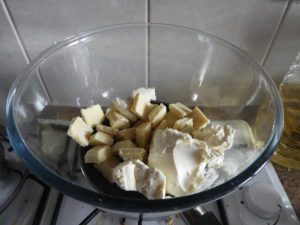 Stir the yolks into the creamy chocolate mix.
Whisk the egg whites in a clean bowl.

Carefully stir the egg whites into the chocolate mixture until fully combined: do this gently to keep as much air as possible.
Pour into a tin or dish and use a bain marie water bath. Bake for 30 minutes in a preheated oven at 180 degrees.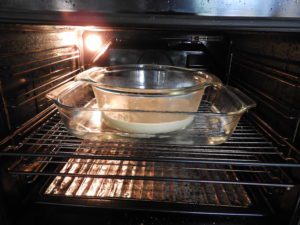 Turn the oven off and leave the souffle in there for another 10 minutes with the door shut and then 10 minutes with the door open.
Remove from the oven and allow to cool completely. It will sink: don't panic!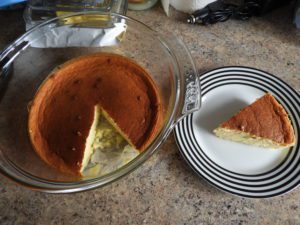 If you have used a springform tin then you can turn out to serve. Otherwise serve slices from the dish.
If you like decorating then sprinkle icing sugar or drizzle some white or dark chocolate on top. Ooooh or whip up a quick chocolate or raspberry sauce (I might try that next time!)
This could also be made in 6 small ramekins to make individual portions.