I had high hopes for Callendar Park as it had excellent reviews but I was left a little disappointed. The atmosphere was somehow quite oppressive inside the house although there were things for the children to do such as dressing up and colouring.
Many reviews had mentioned outdoor play activities but there was nothing. A playground was due to be opened the following week and there was no sign of the bouncy castle or other play things.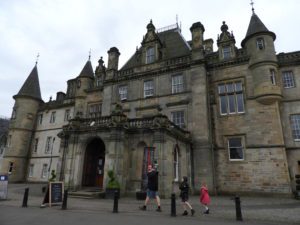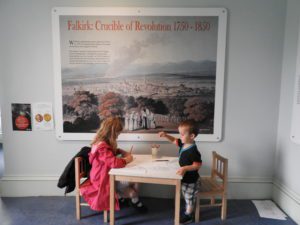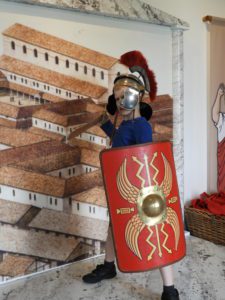 The history of the house was interesting but seemed to be crammed into a small space downstairs.
The most awkward part of our visit was the kitchen. The Georgian cook was quite grumpy and rude. We ran away as quickly as we could…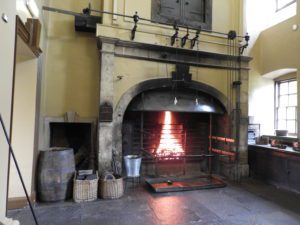 Several times we had seen the Kelpies whilst driving on the motorway and Chris fancied a closer look. They were pretty but the car park seemed expensive for just having a look.
After a slightly disappointing morning, the afternoon could not have been better!
We headed to Bo'ness. We were sad that the model railway was closed but the other sights made up for that!
There was sheer joy at seeing Tornado. We literally couldn't believe our eyes to see another famous engine steaming away after only seeing Flying Scotsman a few days earlier.

There were plenty of opportunities for the children to get hands on and it was the perfect place for our whole family.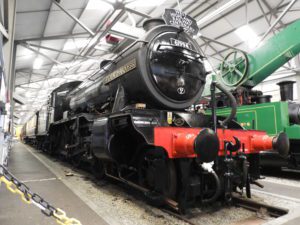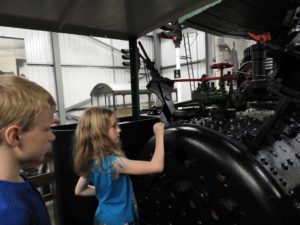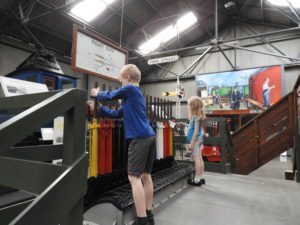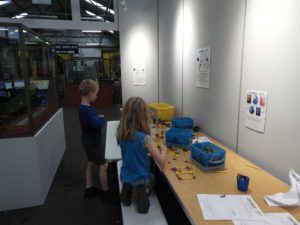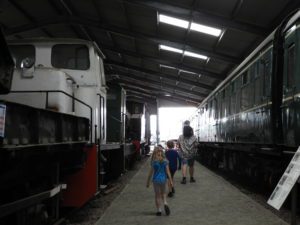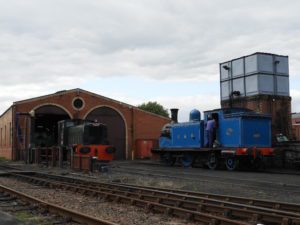 We had a little time left before heading back to our cottage so tried Kinneil House and Gardens. It was such a shame we arrived too late in the day to go inside or explore the grounds properly, but the children enjoyed the playground and I had a wander around the outside (including the hut where James Watt did his experiments).