Dunblane was a hidden gem. The cathedral was beautiful and the person that welcomed us was so knowledgeable. We had a trail to follow to spot intricate details around the building, perfect for challenging children and parents!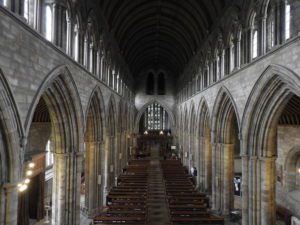 There is a stone to mark the burial of the first wife of James IV who died with her sisters, possibly due to poisoning so that the country could make an alliance with England, and indeed James did marry Margaret Tudor shortly afterwards…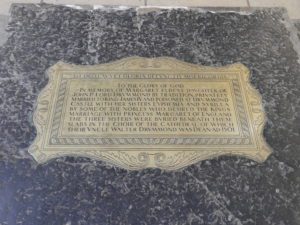 I remember writing in my diary as a fifteen year old of the tragedy of the Dunblane primary school killings and I was honoured to be able to offer a prayer by the sculpture commemorating the children and teacher who were killed on a normal school day in 1996.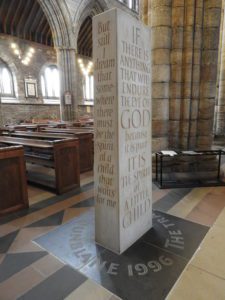 My personal highlight of the day was seeing the golden post box, painted in honour of Sir Andy Murray (thankfully reinstated after being knocked over by a car 3 days earlier!)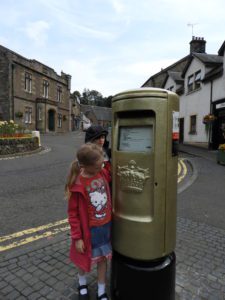 The museum was another lovely place to visit with historical artefacts as well as Andy Murray memorabilia (I hadn't realised he'd married in the cathedral).
Our next stop was the Wallace Monument. We decided not to actually go inside as Chris and I didn't fancy climbing 200+ steps carrying Zach. The trek to the top of the hill was tough enough! Along the route to the monument are lots of items of interest depicting the history of Scotland.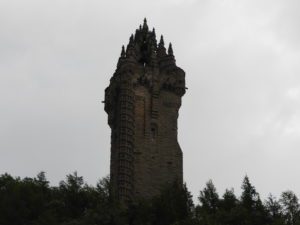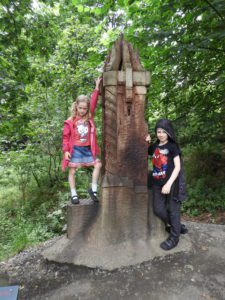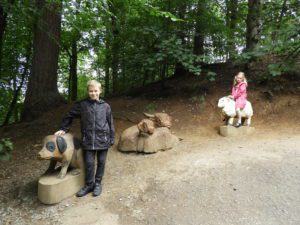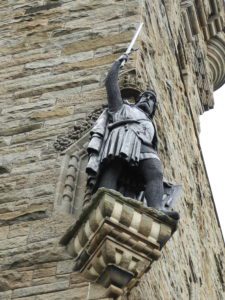 We then ran into a couple of problems. The roads that Google was trying to send us down were closed so we had to find alternatives. I am not a fan of single lane steep country roads and was quite frankly terrified by some of the journey. We then came across other roads that were closed that Google didn't know about.
We finally arrived at Doune Castle but the car park was full and we were advised to go back and park in the town. I jumped out to snap a quick pic but we thought that it was chockablock with tourists so we wouldn't enjoy the visit. We decided to search for lunch instead.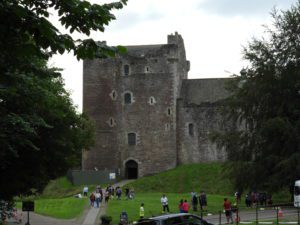 We returned to Stirling and went to the Smith Museum and Art Gallery. Inside were the oldest football, believed to have been owned by Mary Queen of Scots, and the oldest curling stone.
The Church of the Holy Rude is the only church in the UK other than Westminster Abbey to be a working church that has held a coronation, in this case of James VI (and later James I of England). He was crowned there as a baby after the abdication of his mother Mary Queen of Scots.
We returned to our holiday cottage and decided to explore Palacerigg Country Park where it was based.