We left the cottage early and reunited with Chas and Wurzel within the hour. I'm not sure who was more delighted to see the other! We headed back into England (past a rather nasty road accident) and drove to Boscobel House near Stafford.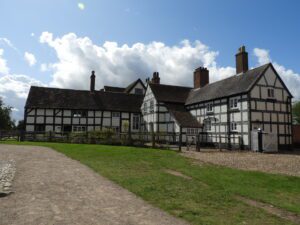 Boscobel House is an Englsih Heritage property and important for British history as Charles II hid in the oak tree on the site. The house was never a family home but it recreates a farm setting especially in the outer buildings.

There is still an oak tree which is a direct descendant of the original which died after tourists in the 1700s broke off branches as souvenirs. Today the 230 year old oak is surrounded by newly planted oak trees with the aim to recreate the oak pasture that used to exist. The project is supported by the current king Charles III.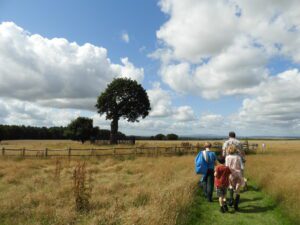 I enjoyed the gardens which recreate the 17th century.
The children claimed to be tired so we didn't venture on the walk to the White Ladies priory. But their reaction to a playground proves that to be wrong!
A short play later, we got in the car and headed home. What a lovely holiday!