CBeebies celebrates its 20th birthday on 11th February and I would like to say a HUGE THANK YOU to the wonderful presenters and actors, animators and voice artists who have contributed.
I was a latecomer to CBeebies, in fact waiting a whole year before letting Matthew watch any children's TV. But on a holiday on my own with my 14 month old, I realised my capacity to entertain and stay sane was going to need to some help and I never looked back!
Poor Zach has watched the least CBeebies of my three children. The older two had moved on to streamed programmes and YouTube so he has never known the full joy of CBeebies. I feel quite sad that I have missed the current and recent range of shows as I am sure they are of a fabulous standard as usual.
I decided to have a look back at my favourite shows, mostly from the 2011-2016 era, some of which have sadly disappeared from our screens.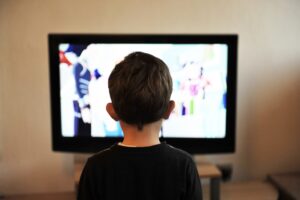 Gigglebiz: a comedy sketch show that made me laugh like a drain, featuring the wonderful Justin Fletcher
Something Special: another Justin Fletcher show. Mr Tumble taught us some sign language which I used to help Matthew's speech development
Alphablocks: one of the later shows but a clever way to teach phonics
Numberblocks: a great way to teach Maths
Hey Duggee: what can I say? Wonderful for adults and children, based on scouts but very funny
Teletubbies: the classic. Who can forget tubby custard?!
Zingzillas: music of all kinds was the star of the show. I remember Anya dancing to Bhangra beats!
Timmy Time: Shaun the Sheep's little cousin got his own show as he tackles the excitement of life at preschool. Oh and Justin Fletcher is one of the voice artists…
Postman Pat: a classic from my own childhood, there were repeats of older shows as well as the more modern postal system
The Lingo Show: languages for beginners and I still say the only word of Mandarin I know is carrot thanks to this show
Mr Bloom's Nursery: a fun way to encourage children who engage with nature and plants
Mister Maker: time to get arty and creative
Get Well Soon: taking the fear from well known children's medical conditions with Dr Ranj
NIna and the Neurons: science in an easily understandable way, using our senses to understand the world around us
I Can Cook: simple recipes but I still use Katy's tip to pop a pepper! We made several of this show's recipes including the blackberry scones.
Show Me Show Me: an updated Playschool to help children learn about the world
Baby Jake: a bit odd but very catchy
In The Night Garden: relaxing and slightly odd, part of the bedtime hour
Andy's Adventures: Andy has fun with dinosaurs, prehistoric animals, underwater wonders
Justin's House: yet another Justin Fletcher show, ably supported by Robert the Robot, great fun and lots of custard pies and mess. My kids actually hated this show but I loved it!
So many of these shows are firmly rooted in education, helping children to understand the world around them.
THANK YOU CBeebies and fingers crossed for another 20 years!