The last couple of weeks have not been fun.
As I reported in #Project365, Zach has been poorly and now, after repeatedly being coughed in the face, so am I.
Several times I have been near breaking point. I have also been dealing with an allergy and am dosed up to the eyeballs with steroids which thankfully have ended the symptoms but not found the cause.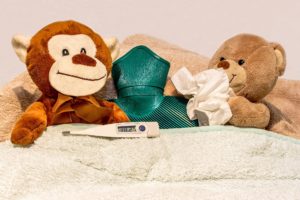 The main problem I have had is that the majority of my paid employment is conducted at home. The home which contains a poorly little man who demands constant hugs and 100% attention. Plus the usual childcare, cooking, cleaning etc that I try to fit in every normal day as well.
The newborn days of baby naps and sitting peacefully are long gone. A small snotty person is permanently attached to my lower leg, rubbing snot  and tears into my jeans. He can chase after me. He is quite heavy to hold in one arm whilst using the other to complete tasks.
Quite rightly, he wants his mum.
Even I wanted my mum last year when I was struck down with vertigo.
A mum can make anything better. The reassurance that comes from before birth, the heartbeat that was your first sound, the arms that first held you.
But this mum has to work.
I have to go out to meetings. I have to sit at the computer and type for hours. I also have to cook, clean and look after Matthew and Anya.
Meanwhile, Zach's wracking cough means that night times are also not my own. I have been scrunched up in his toddler bed night after night, meaning I am exhausted before the day even starts.
The fact that I am not in full time employment means that I can give the children the time and love they need especially on occasions like these when they are ill. I would feel awful letting down an employer and my colleagues by having to take time off to care for my family due to illness.
Yet I feel my responsibility to my employers even though it is part time. I have deadlines and expectations placed upon me which I need to fulfil.
Last year when I had vertigo I still went to work, relying on colleagues to transport me as I was unable to drive. Working at the computer in short bursts but feeling frustrated at the slowness of myself.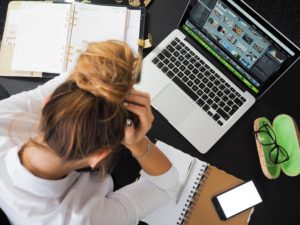 Work-life balance is difficult to manage at the best of times but when illness is added into the mix it can feel impossible and overwhelming.
I hate being ill as a mum and having to keep going for the sake of my family. 10 years ago I would have snuggled down in bed with a cuppa and a book, got plenty of sleep and waited to get better. Now I soldier on.
Your own illness is always easier to cope with than someone else's. Feeling helpless when your loved ones are ill is simply awful. The fear, worry and dread whilst watching someone suffer can be almost crippling.
Thankfully we are all on the mend now. We are back to taking our health for granted as it is so easy to do. Time to get back on track!
How do you cope with illness in the family? Any tips?