After the disaster that was January's meal out, I was a little concerned about eating out again. I needn't have worried!
(Sorry for the delay in posting about my February meal!)
The Hungry Horse in Hawley (on the way from Blackwater to Farnborough) was totally allergy aware allowing me to heave a huge sigh of relief!
As usual I had researched the menu before visiting. I opted for the vegan Thai curry. I also included a side order of chips which are vegan and gluten free but cooked in a fryer with non vegan and non gluten free items so this choice was down to personal preference and risk.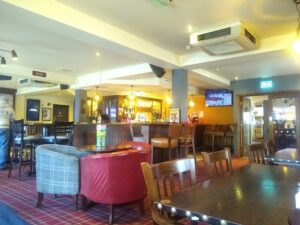 The chips were delivered first aslongside Chris' meal so I started tucking in. Within minutes, the server came over in concern to reinterate that they were not certified gluten free or vegan due to the fryer's mixed use.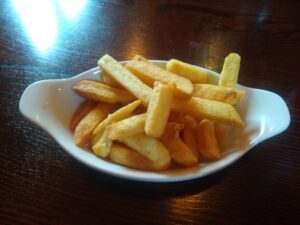 The curry then arrived and it was full of flavour and I liked the added texture of the poppadom and chutney.
I was so impressed by the knowledge and attentiveness of staff as well as the quality of the food. Thank you Hungry Horse!