A couple of weeks ago we were basking in sunshine and a mini heatwave, now I'm shivering in the rain! You've got to love the British weather!
I made a conscious effort to update my wardrobe ready for summer so the first glimpse of sun I ditched my beloved jeans and jeggings and got my legs out!
Here are my outfits:
I began with a bold butterfly print skirt from Tu and my

Mama Be Kind

t shirt.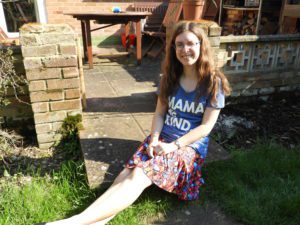 Next was an oversized orange and pinky purple print shirt dress from TU. This is something I would never normally choose but I'm so glad I took a chance as I loved it!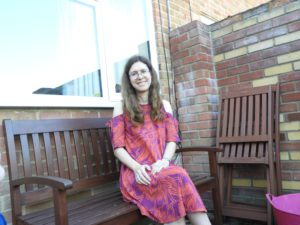 I rediscovered this denim dress that I bought from Aldi last year. Zach was being super helpful while I had my photo taken…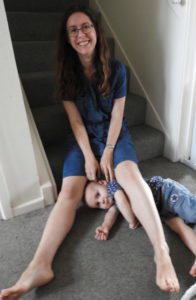 I love this stripey dress from Primark and it is easy to dress up or down with shoes and accessories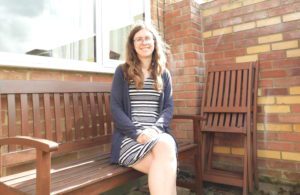 I'm not a huge fan of bright colours but love these trousers from TU which I wore with a teal t shirt from Primark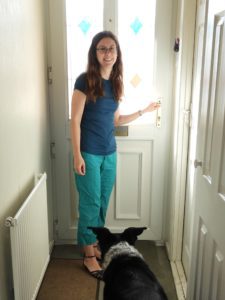 Now you might notice that there are only 5 outfits pictured above. Oops I forgot to take pics of the other 2! But never mind they feature in the video below!
We are due more sun this weekend and I am looking forward to removing my trusty cardigan and jeans once more!