What an incredible few days. The thing we dreaded yet was inevitable has come to pass with the death of our beloved Queen Elizabeth II.
I was in shock on Thursday evening. No tears were shed until Liz Truss finished her speech with God Save The King.
And in that one phrase, I realised how much of our lives had just changed. For the first time since 1952, before my parents were born, our monarch has changed.
Elizabeth II wasn't just the figurehead on a stamp, a coin, initials on a post box, the Beavers promise all my children have made. She has been the one constant in all our lives. The rainbows over Windsor and Buckingham Palace were a beautiful mesaage of hope and reassurance for the future.
I am sad for our country's loss yet my heart is joyful at the remembrance of the Platinum Jubilee celebrations of just a few months ago. We gave thanks for 70 years of service and duty, a dedication that will never be replicated.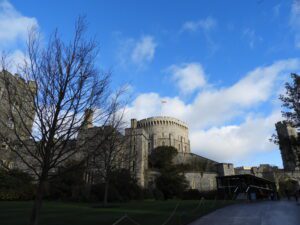 History was made by a woman who was not born to be queen. I will not seen a queen regnant again in my lifetime, and, depending on Princes William and George's longevity, it is probable that even my children won't either.
Our lives, our country and our world have changed.
For one person, life has changed more than for anyone else. I am thrilled that King Charles has ascended to his birthright in such a traditional and dignified way. Over the past decades we have seen his human side, his flaws, his outspoken passion for the environment, his love and respect for his mother, wife and children. Now he is our monarch and I am proud to be his subject.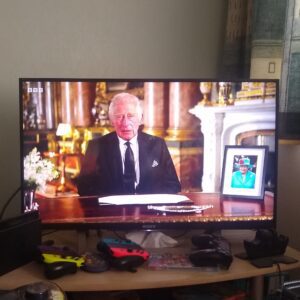 My thoughts and prayers are with King Charles and his family as they grieve. I hope they draw comfort from the love and respect expressed for the Queen, and that the people support them as they mourn in private but also very publicly.
God Save The King!