August has been a significant month for our family due to our new arrivals as well as commemorating a year since we lost Ollie. So it feels apt that National Dog Day is celebrated this month on the 26th.
Say hello to Wurzel and Chas who you may have seen on my Instagram or over on their own account! The boys are cockapoos and came from a litter of 5 puppies.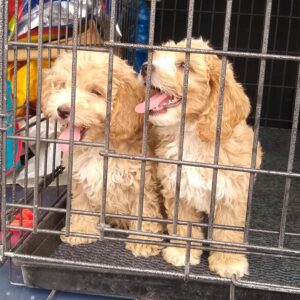 Wurzel is slightly smaller and has white patches on his face, paws and the tip of his tail. He gets overexcited very easily and is prone to biting and jumping but has no intent to hurt.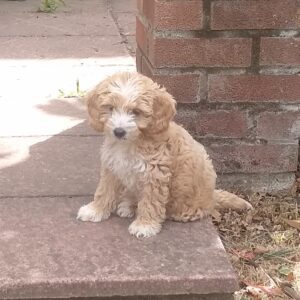 Chas is much more gently affectionate and loves nothing more than sitting on a person's lap or licking their face. With his brother though, he is usually the one initiating the play fights!

We decided to get them straight after our holiday so that we would have 5 whole weeks getting to know them before school and work starts back up. I feel that we have all enjoyed spending time together and can't wait for them to get their second jabs so we can take them out for a walk.
The puppies have made us so happy. Both boys are adorably affectionate, and love us and each other. I have never had puppies before so it has been a real learning experience especially their energy and toilet training! They have plenty of toys to keep them entertained and are very keen on eating and sleeping. I think they have fitted in perfectly!