Hi Ladies
We are nearly at the end of our journey through infant school together. Some of you I have never even spoken to and I'm sorry.
I may seem stand-offish or even rude. But actually I am very socially awkward and shy.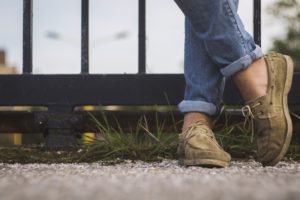 Some of you are glamorous and wear make up and designer clothes. I haven't worn make up in months and my clothes are covered in food, snot and baby sick.
Some of you have carefully washed and styled hair. Mine is tied back to stop it being ripped out by Zach's grasping hands.
Some of you dress for the gym. I haven't even managed to find time for the 7 minute workout in almost 2 years.
Some of you like partying and have very active social lives. I'm so exhausted I want to be in bed by 8.30pm (and often am 🙂 )
Some of you stay at home all day and seem to revel in doing crafts etc. I stay home most of the time and am driven crazy by minions of doom whose sole purpose is to make as much mess as possible.
Some of you go out to work. My three jobs are mostly at home but when I do go in I don't need to wear anything other than jeans.
So in the new term, our last term, I hope to be a little bit braver because it may be my last chance to spend time with you as our children may go to different junior schools.
Lx