Hope at Christmas Blog Tour Information
With only 25 days left until Christmas day, Hope makes the rash decision to quit her job. After a weekend wallowing in self pity, she takes this new opportunity to finally get the job she's always wanted…only she doesn't know what she wants to do…
She doesn't think her life can get any worse.
Until she throws coffee on a stranger.
Having finally told his parents that he planned to never follow his father's footsteps in business, Daniel's morning didn't start out that well either.
Until a woman throws coffee on him.
This chance meeting sets off a chain of events. A wedding. Downton Abbey. The roaring 20's…and a drunk, sexually frustrated cousin. Neither of them are prepared for this connection, but when does romance ever run a smooth course? With secrets and exes throwing road blocks their way, will it all become too much and end their blossoming romance before it's even begun?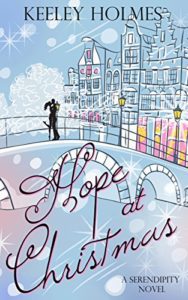 My review
The character of Hope is brilliant. She is flawed and vulnerable but she has an inner strength. Her demons are hinted at but not revealed until the shocking end of the book.
I liked her friends' characters as they added comedy and support so I'm looking forward to the next book in the Serendipity series! The build up of tension between Daniel and Hope was fun to read with lots of humour and I found myself really rooting for them to get together. The sex scenes were well written, I'll say no more!
The first half of the book was enjoyable as the relationship between Daniel and Hope developed. I found the second half of the book to be less believable as their families became involved. I didn't  feel that it was in character for her to behave with violence, although I think it was a plot device the author used to show how the relationship with Daniel was giving Hope new confidence.
I didn't enjoy the confrontation scene at the end as the fat shaming described was deeply unpleasant. I can't believe anyone behaving like that with their parents or parents behaving like that towards their children, but maybe I am just lucky to have an excellent relationship with my mum and dad!
I was a little bit shocked when I started reading this as there was quite a bit of swearing which I am not used to in the mumsy world I exist in! After a few chapters I was used to it 🙂
Overall I enjoyed Hope at Christmas. The characters were likeable and I found myself completely caught up in their story, wishing them happiness together. The final chapter was the perfect ending to their story…
Biography
Keeley Holmes is the author of sexy romantic comedies and NA books. She loved writing so much that whilst her friends were off doing work experience in schools and child care placements, she was doing hers in a publishing house. That was when she wrote her first book at 15, it was set in America and it was about a murdering woman with a glass eye… Number one bestseller…After working full time and gaining her English Literature and Language degree, she changed her mind about becoming a teacher, when would she write books if she had to mark them? Instead she wrote her second book in 2007. From that moment, she's written books as a side hobby and now she wants the world to read and love them! She's a sucker for romance books, with a little bit (a lot!) of kink in them! She lives in beautiful Yorkshire, when sometimes she leaves the house and appreciates that beauty, before crawling back into her cave to write.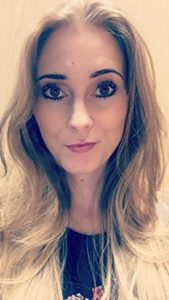 Social Media:
https://www.facebook.com/Keeley.Holmes.author/
https://www.instagram.com/keeleyholmesauthor/
https://twitter.com/keeley_Holmes86
[amazon_link asins='B07B9HLV2Q' template='ProductCarousel' store='tiredmummyblog-21′ marketplace='UK' link_id='24e71a05-38a3-11e8-90fa-ab463e919253′]
*I received a copy of this book for the purpose of this review. All opinions are my own.