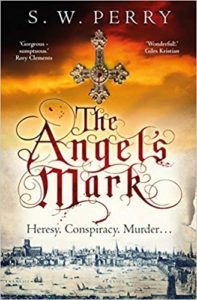 I couldn't wait to start this book set in Elizabethan England in the 1590s. I was not disappointed: it was brilliant!
The main character Nicholas Shelby is a physician and one day he attends a lecture where a young boy's body is dissected. Nicholas is convinced the child was murdered but he cannot find anyone to take him seriously.
He then endures heartbreak when his wife dies in childbirth. He feels that he should have been able to use his medical knowledge to help save her. Plunged into despair, he tries to take his own life but is rescued by Bianca, a Paduan tavern keeper with an extensive skill in herbal concoctions.
Nicholas regains his strength but the boy's murder continues to occupy his thoughts. Then another body is discovered with identical marks on the leg which would have caused extensive bleeding but this body was then gutted.
The authorities are still not interested in the murders of vagrants: they have heresy and treason to concern themselves with! But then Nicholas is forced to act as a spy and is able to follow his own agenda too, putting himself and Bianca is great danger…
This was a simply brilliant read. I was swept up in the world of Elizabeth's England which Perry describes accurately and in awful detail. The brutal nature of the crimes and everyday experiences conveys the struggles that all members of the society faced whether high or low born.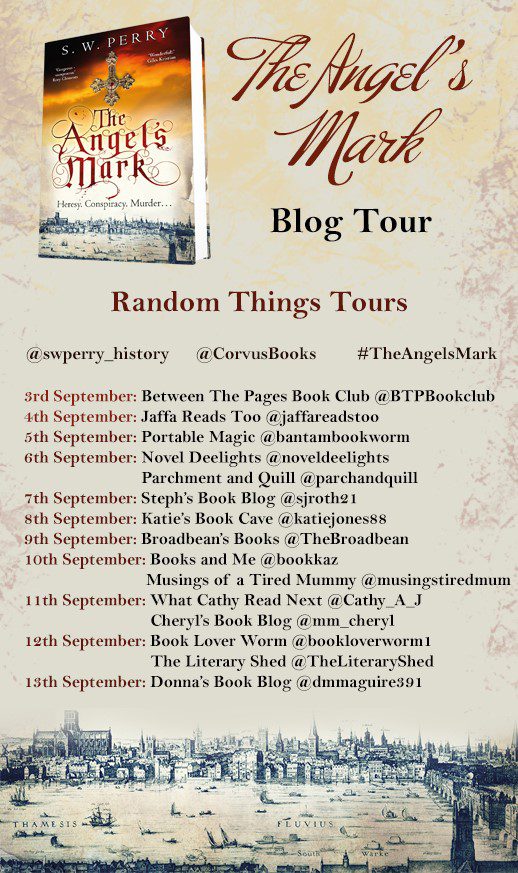 Book Blurb
A fantastic, high class debut murder mystery set in Elizabethan London.
LONDON, 1590. Queen Elizabeth I's control over her kingdom is wavering. Amidst a tumultuous backdrop of Spanish plotters, Catholic heretics and foreign wars threatening the country's fragile stability, the body of a small boy is found in the City of London, with strange marks that no one can explain.
When idealistic physician Nicholas Shelby finds another body displaying the same marks only days later, he becomes convinced that a killer is at work, preying on the weak and destitute of London.
Determined to find out who is behind these terrible murders, Nicholas is joined in his investigations by Bianca, a spirited tavern keeper. But when their inquiries lead them to the fearsome attentions of the powerful Robert Cecil, Nicholas is forced into playing to Cecil's agenda, and becoming a spy…
As more bodies are discovered, the pair find themselves caught in the middle of a sinister plot. With the killer still at large, and Bianca in terrible danger, Nicholas's choice seems impossible – to save Bianca, or save himself…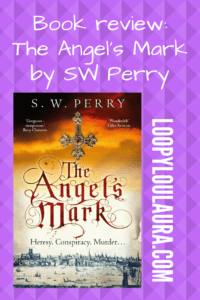 About the author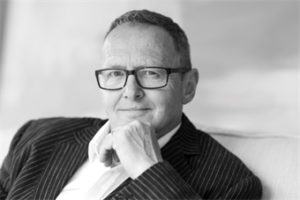 S.W. Perry was a journalist and broadcaster before re-training as an airline pilot. He lives in Worcestershire with his wife and two spaniels.
[amazon_link asins='B079YHS8HH' template='ProductCarousel' store='tiredmummyblog-21′ marketplace='UK' link_id='8beedae8-b475-11e8-98e1-cbae2890af4e']