Day 220: we had a day out in Newbury including shopping at the vegan fair, lunch at the Slug and Lettuce and a visit to Shaw House.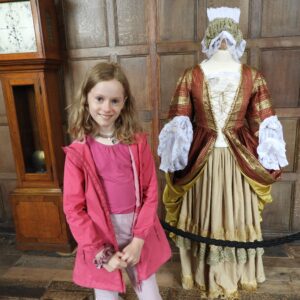 Day 221: no mince for a chilli! These vegan strips from  Iceland were in the freezer and worked well 🙂
Day 222: we've been going for a daily walk with my parents again this week and there have been lots of puddles!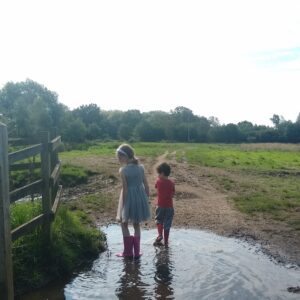 Day 223: fashion chic, queen of style! It's me in a stunning t shirt and shorts with rain coat and boots combo…
Day 224: I bought these flavoured soya pieces from Sow Foods at the vegan fair on Sunday. A bit of veg and cooking sauce and it was yummy!
Day 225: Matthew has been at summer camp at his new secondary school to help with the transition before September.
Day 226: Anya is super proud of her artwork and this is her latest, a picture of my mum. Note the paint on her cheek and in her hair (and also on Zach who isn't in the pic (*rolls eyes*)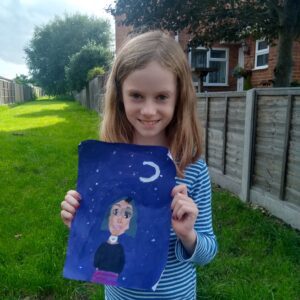 You are invited to the Inlinkz link party!