Day 248: first big shop in a supermarket since January and spotted the Lindor pick and mix! I'll have to bring the kids some time…or not!

Day 249: first day back at school. Matthew started year 7 and his new secondary shool. Anya has moved up to year 4 and my baby Zach is now a big old year 1!

Day 250: coo,what a scorcher!

Day 251: happy 42nd wedding anniversary to my parents

Day 252: a day of sun, showers and the first (tiny) leaf of autumn

Day 253: Anya was elected onto the school council and had her first meeting

Day 254: when you've all survived the first week and can't decide between KFC and McDonalds… have both!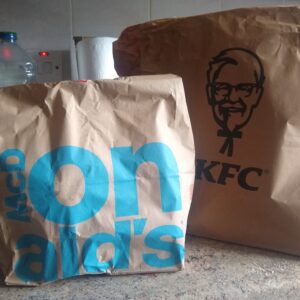 You are invited to the Inlinkz link party!